Time and date
CONSTRUCTION DIRECTORY
Security Alarms

Contact Details
Address
1 Brewery House, Brook Street
Wivenhoe
Colchester
CO7 9DS
About Security Alarms
Online Security Solutions Limited was formed in 2010 by a small team of UK-security industry professionals. Our aim is to provide home/business owners with impartial advice and solutions to protect their property.
Burglar Alarms: A simple guide to help you make the right choice
If you're thinking of protecting your home first time or upgrading your existing home alarm system, you might be feeling daunted by number of alarm devices and monitoring services available.
We're here to explain the options, technologies and benefits. We'll guide you through the three categories of alarm system and set out the pros and cons of each, so you're in a good position to make the right decision on a system that meets all of your needs and suits your situation.
Audible-only alarm systems
A visible deterrent to opportunist thieves
Makes a noise to scare off an intruder
Wakes you up if you're at home and someone tries to break in
Makes neighbours aware of a break-in
These are also known as non-monitored or bells-only alarm systems. You set your alarm by entering a code, or some systems provide one or more fobs to go on your key ring. You swipe them against the control panel instead of typing on the keypad. To deactivate the alarm, you enter the code again or swipe the fob.
Auto-diallers
Home alarms fitted with an auto dialler will also include internal and external sounders. Diallers are often used for homes in populated areas, because it's likely that key-holders will live or work close by.
Monitored alarm systems
A more reliable solution still is a monitored alarm system that communicates with an Alarm Receiving Centre (ARC). A third party provider runs the ARC, responding 24/7 to alarm signals by calling keyholders and the local police. The ARC, often referred to as Central Station in the trade, will use automated software to monitor and respond to alarms, but it will also be staffed, so there's no risk of technological failure preventing notification calls.
Self-monitored alarms
We're going to add in a newer type of monitoring here ... We'll call it self-monitoring. Wait a minute ... isn't that what a speech/gsm dialler does? I guess the short answer is, yes ... in that a dialler sends you an SMS or pre-recorded voice message, informing you that your alarm has been activated, BUT THAT'S IT! Self-monitored alarms are now much more advanced.
DIY Alarms
If you are a DIY enthusiast and fancy having a go at installing your own DIY alarm system, then you have come to the right place. We are building a repository of user-friendly DIY systems and DIY guides. This will take time, so please bear with us. In the meantime, if the solution you're looking for is not listed here or there is something you need answered urgently, drop us an email and we'd be happy to help.
Wireless DIY Alarms
Wireless DIY alarm systems are simpler to install than hard wired systems, as there's no cables to run under floorboards, carpets or surface clip along walls. Wireless alarm systems in the UK operate in the 433MHz or 868MHz frequency band.
Smart Alarms - best home-security system
The traditional intruder alarm is making way to a new breed of home security system – The Smart Alarm. We think it's the best home security solution available on the UK market.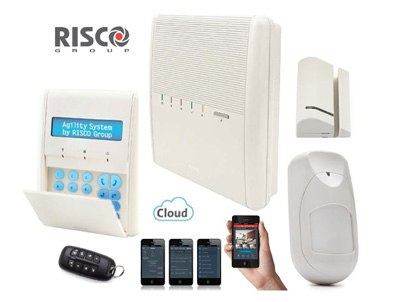 Where can I buy a Smart Alarm?
We work with NSI and SSAIB approved
Smart Alarm installers
throughout the UK. Contact us today and we'll put you in-touch with a local installer. We've also secured an exclusive £500 discount with Verisure Alarms. Verisure offer a very good wireless Smart Alarm (with monitoring and guard response), so be sure to give them a look. If you're DIY savvy, Home8 is definitely worth a look, too. It's by far the best DIY smart alarm we've found. It's very quick and simple to install, and is very affordable, too.
Products & Services
burglar alarm reviews
best alarm system
alarm system costs
wired security
wireless alarm systems
wireless alarms
wireless burglar alarm
business alarms
home security systems
home alarm systems
home security
smart security systems
smart home alarms
smart home security
smart alarms
security alarms
intruder alarms
burglar alarms
house alarms
security systems
Twitter Feed

Facebook Feed
Security Alarms Serves The Following Areas