Time and date
CONSTRUCTION DIRECTORY
Custom Audio Designs Limited

Contact Details
Address
5 Ridgeway Office Park
Bedford Road
Petersfield
Hampshire
GU32 3QF
About Custom Audio Designs Limited
Custom Audio Designs Ltd is one of the UK's leading soundproofing and acoustic noise control specialists providing not only qualified acoustic consultancy but high quality, effective noise control and soundproofing products and solutions for virtually any noise problem, be it commercial sound insulation, domestic sound insulation, industrial sound insulation or environmental noise control.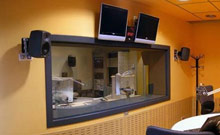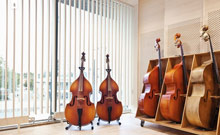 From standard off-the-shelf materials to bespoke acoustic panels, OEM acoustic foam cut parts, anti-vibration isolators, acoustic doors, acoustic seals, acoustic diffusers, acoustic ceiling clouds, acoustic stage shells, soundproof flooring systems, soundproof wall systems, soundproof ceiling systems, environmental noise barriers, industrial machine enclosures and speciality products such as bass traps, foams and fabrics for recording studios.
We are Members of the Institute of Acoustics (IOA), British Standards Institute (BSI) and UKAS Accredited. Our Acoustic Consultants are IOA Qualified. Our Acoustic Reports are written in accordance with BS EN ISO 17025.
We really do understand Acoustics and Noise Control. Our Technical Team has a combined experience of over 30 years in the soundproofing and architectural acoustics industry and probably, for this reason, we are the company that others still ask for advice.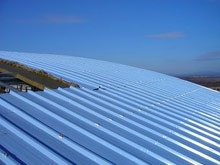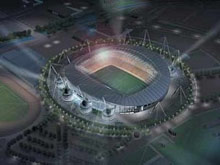 Products
Soundproofing
Floor Insulation
Wall Insulation
Ceiling Insulation
Acoustic Roofing
Acoustic Doors
Acoustic Seals
Acoustic Screens
Barriers/Booths
Vibration Isolation
Part E Compliance
Consultancy
Acoustic Panels & Acoustic Foams
ATP®/Jocavi Panels
Studio Accessories
Acoustic Fabrics
Acoustic Diffusers
Bass Traps
Sound Absorbers
Acoustic Shells
Custom Audio Designs Limited Serves The Following Areas