Time and date
CONSTRUCTION DIRECTORY
Lyfthaus Limited

Contact Details
Address
Lyfthaus Limited
Steeple Bumpstead
Suffolk
CB9 7BN
England UK
About Lyfthaus Limited
Premium open aspect platform lifts for prestige locations.
Keeping up with continually evolving architectural trends is essential and providing the highest level of bespoke adaptability ensures you meet your clients' requirements in every respect.
The principal specifiers of our mylyft premium open aspect platform lifts are architects and understanding what is important to them and meeting their creative vision is what sets us apart. This is why architects, building contractors and the wider lift industry work with Lyfthaus - our knowledge of architectural trends and interior styling combined with our extensive engineering heritage gives us a unique advantage. Bespoke adaptability comes as standard: your lift, your size, your configuration in a huge choice of materials and finishes including stainless steel, bronze patination, powder coat paint and frameless glass with hundreds of options suitable for internal and external applications.
All our platform lifts are designed and built in Steeple Bumpstead, England, just one hour north of London, by a talented team of highly experienced creative and innovative engineers. We understand interior styling, our platform lifts can be discreet or make a statement but most of all they must complement the built environment and perform beautifully for all that use them.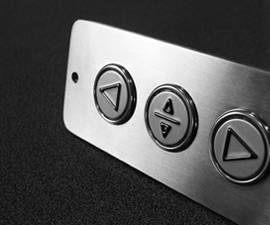 Twitter Feed

Facebook Feed
Lyfthaus Limited Serves The Following Areas