Time and date
CONSTRUCTION DIRECTORY
C-Tec London Ltd

Contact Details
Address
Unit 9 Kubrick Business Estate
Station Approach
London
E7 0HU
England
About C-Tec London Ltd
C-TEC
specialise in high quality and exclusive problem solving products, which are developed by listening to our customers and what the market demands. For example, after extensive research, the market asked for a sealant that could not only be applied to a multitude of surfaces, but also a sealant that:
Could be applied to wet surfaces
Could be applied under water
Could perform instantly
Could be painted
Would not shrink
Was flexible
Was VOC free
Was odourless
Was antifungal
The market seemed to be asking the impossible, but C-TEC delivered on demand by producing CT1, The Snag List Eliminator. This unique sealant and construction adhesive replaces numerous products from just one tube. It is widely recognised as the ultimate development in bonding and sealing, and offers a unique adhesion on virtually any material, without the need for additional fixings.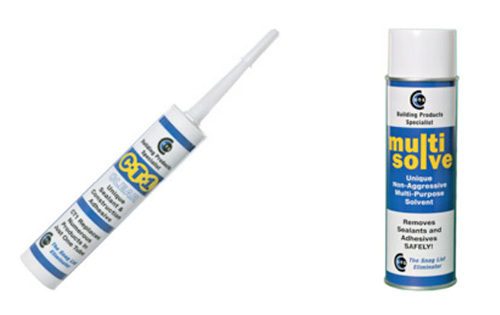 Following CT1, all subsequent products have been, and will be, based on the same ethos. They have to be unique in their quality and must fill "The Snag List Eliminator" criteria. Continuous research and development enables us to introduce new, unique, quality products, based on the latest technical development, with the objective of saving the customer time and money. Once our customers know and use our products, they will continue working with them.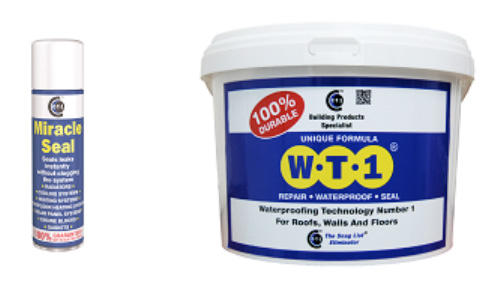 Our Products
CT1
CT1 will successfully bond: Metals (including lead), Glass, Mirrors, Wood, Polystyrene, Fibreglass, Tiles, Concrete, Most stones (without staining).


Multisolve
MultiSolve removes Wax Paraffin Printing ink and much much more.


Power Grab N Bond
Power Grab N Bond is a heavy duty vertical bonding adhesive. It will bond to virtually any material, especially glass, marble, stone and granite for cladding applications.


Superfast Plus - 20ml
SUPERFAST PLUS is an adhesive which bonds in seconds and has a special formula based on Cyanacrylate.


Superfast Plus - 50ml
A new concept in superglues, Superfast is almost a pure cyanacrylate with an amazing ability to bond and in many cases fuse base materials together.


Superfast Plus Activator
Superfast Activator is developed to seal porous materials in order to create incredible bonding with our superfast plus Cyanacrylate adhesive.


Miracle Seal
Miracle Seal Permanently seals small leaks anywhere in the cooling system. Seals leaks in radiators, hose pipes and water pumps.


WT1 – Waterproofing Technology
The amazing WT1 is the ultimate waterproofing technology for all internal and external repairs. It can be used for tanking basements, sealing leaking roofs and tanking wet rooms.
Reviews & Testimonials for C-Tec London Ltd

June 30, 2016
Thank for your technical advice. Great products and great service.

June 01, 2011
We have been stocking C-Tec Products since 2011. Although we were sceptical of the response from our customers for stocking CT1, we have been pleasantly surprised at the repeat business we have picked up. We stock all the colours: White, Black, Grey, Blue, Beige, Brown, Oak, Silver and Clear. And we are pleased to see the New customers we have seen coming through our doors just to buy CT1. Our stock holding includes Multisolve, Superfast and Power Grab N Bond.
Testimonial by
County Construction Chemicals

November 02, 2008
As a Timber Merchant selling sealants and adhesives all day long I can't remember the last time I sold a product, that I had so much confidence in. This in itself generates extra sales as customers pick up that we're not just going through our usual sales patter when advising on the product. All of us have had experience-using CT1 and MultiSolve and the practical backed up the promises. Considering the multi functional use of this product and the fact it will remain usable after its initial application it works out to be more reasonably priced than in first appears.
Testimonial by
Acrelane Timber Merchants

November 01, 2008
Since we have stocked CT1, we have been able to solve so many different problems for our customers. Giving a customer a product with confidence is very important to us, and CT1 has allowed us to do that. We also stock a product called "Power Grab n Bond", which our customers are using to build garden walls. It amazes me that one product can perform so well in so many situations. We highly recommend using CT1 if you want to do the job first time every time.
Testimonial by
Busy Bee Builders Merhants

November 07, 2007
CT1 is a great seller for all people coming into our shop looking for a good adhesive. They buy 1 tube then come back the next day and buy a box because it is that good.

Testimonial by
Floyds Builders Merchants
C-Tec London Ltd.

5

out of

5

based on

5

ratings.
Gallery
Click to close
Videos
Team
| | | | |
| --- | --- | --- | --- |
| Name | Role | Email | Telephone |
| Salim Patel | Managing Director | salim@ct1ltd.com | 07828 119 328 |
| Amjad Sabir | Business Development Executive | amjad@ct1ltd.com | 07415 818 619 |
| Mohsin Patel | Logistics Supervisor | mohsin@ct1ltd.com | 07877 965 850 |
| Lewis Turner | Business Development Executive | lewis@ct1ltd.com | 07944 443 365 |
Twitter Feed

Facebook Feed
C-Tec London Ltd Serves The Following Areas
C-Tec London Ltd General Description
C-Tec Building Solutions specialise in all aspects of adhesive sealants, producing their own products to timber, plumbing and building merchants in London and along the M25 Corridor adhersive sealants cylicone adhesives ct1 wt1 multisolve