Time and date
CONSTRUCTION DIRECTORY
Schwing Stetter

Contact Details
Contact
Sales / Enquiries
Address
Unit 11, Perivale Industrial Park
Horsenden Lane South
Greenford
Middlesex
UB6 7RL
United Kingdom
About Schwing Stetter
We manufacture and supply a complete range of concrete pumping, placement and production equipment.
Since the first half of the 20th Century, Schwing GmbH, Stetter GbmH and Burlington Engineers Ltd in London have been manufacturing and supplying concrete pumping equipment, batching plants, placing booms and truck mixers. Today as the British amalgamation of these three successful businesses, Schwing Stetter (UK) Ltd, continues to offer concrete focused construction equipment at the quality end of the market, with customer service to match.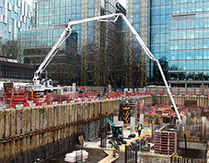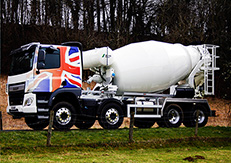 Schwing Stetter have built up a reputation over many years for world leading construction equipment and unsurpassed customer service but they are always looking to improve on their record. They have an extensive London warehouse fully stocked with genuine Schwing Stetter parts and so together with their team of expert engineers, customers know they can rely on the quickest and most thorough servicing and repairs when necessary.
Products
Concrete Pumps (Mobile Pumps, Stationary Liner Pumps and Truck Mounted Line Pumps)
Truck Mixers
Batching Plants
Separate Placing Booms
Recycling Plants
Sludge Pumps
Utiform products (Screed and Mortar Pumps, plastering and rendering machines)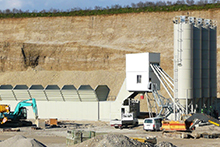 Service
One of the reasons that customers keep coming back to Schwing Stetter is our dedicated service.
No matter how reliable equipment is, everything needs regular maintenance to stay in the best possible shape. Things also wear out and occasionally break down. Schwing Stetter are here to maintain and fix your equipment when that time comes.
In the construction industry time is money. Therefore equipment has to be reliable. And if there is a problem, it needs to be sorted out fast. With Schwing Stetter (UK) you get just that. Reliable equipment and any problems sorted out fast.
Customisation
As an engineering company, Schwing Stetter (UK) are also happy to provide customised work tailored to clients' needs. It might be mounting a pump onto a particular chassis or providing a custom built storage system. Whatever a client might have in mind, Schwing Stetter (UK) are ideally positioned to providing advice and implement a solution.
Contact us by calling +44 (0) 20 8997 1515.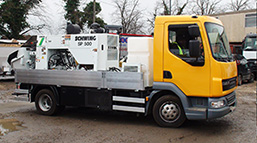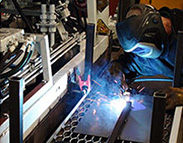 Schwing Stetter Serves The Following Areas