Time and date
CONSTRUCTION DIRECTORY
Address
Units 28-30 Purdeys Way
Purdeys Industrial Estate
Rochford
Essex
SS4 1ND
England UK
About Coruba
Coruba
have built up a reputation as one of the UK's most successful suppliers of Electrical Safety, Equine, Anti-fatigue and other Anti Slip Safety Mattings. We also offer a full range of extruded self grip seals, bespoke extrusions and gaskets along with a full range of industrial rubber sheeting products.
Coruba offer a number of different grades of rubber sheeting, which can be supplied in complete rolls or in cut parts and shapes to your requirements. We also offer a range of bespoke mouldings, rubber extrusions, gaskets and seals, conveyor belting and sponge and foam products. Materials such as Natural Rubber, SBR, Neoprene, Nitrile, Viton®, EPDM, Hypalon®, Silicone and Butyl, if your required material is not listed, please contact our sales department on 01702 892556 who will be happy to assist you.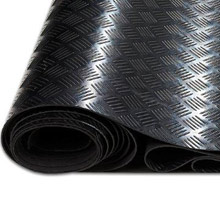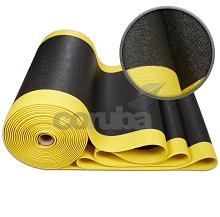 Rubber sheeting products have many applications, including gaskets, sealing and packing solutions. Dependent on grade, our solid rubber sheeting comes with the advantage of having a temperature range between -60°C and 300°C.
Our rubber sheetings also have excellent physical properties including high abrasion resistance, good tensile strength, low compression tolerance and high tear properties again these are grade specific. Coruba rubber sheeting also offers resistance against a range of organic solvents and many organic salts and acids, including various oils and fuels.
Rubber matting has many applications; it can improve safety while protecting surfaces such as floors and improving grip. Your rubber matting needs may be for safety at work, for electrical safety protection or anti fatigue matting for work stations and benches; animal comfort and safety applications such as stable mats, horsebox mats and horsebox ramp matting; catering and food preparation applications in canteens, restaurants and bars, packing and processing, leisure applications in playgrounds, gyms and door entrances etc. These are just some of the many applications for which our rubber matting is used.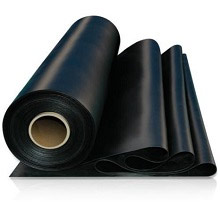 Coruba Rubber Products
Rubber Matting
Rubber Safety Mats
Rubber Sheeting
Electrical Matting
Rubber Extrusions
PVC Products
Rubber Gaskets and Seals
Marine and Boat Products
Snow Plough Scraper Rubber
Horse and Animal Matting
Rubber Mouldings and Fabrications
Conveyor Belts
We are continually expanding both our range of products, and our capability in all types of material and we hope that you will find the information contained in our web site useful.
Gallery
Click to close
Twitter Feed

Facebook Feed
Coruba Serves The Following Areas
Coruba General Description
Rubber Products Manufacturer, rubber matting, rubber sheeting, switchboard matting, electrical safety matting, anti-fatigue matting, conveyor belts, electical matting, neoprene rubber, bridge bearing rubber, epdm, nitrile, rubber extrusions, rubber gaskets, rubber seals, rubber mouldings,