Time and date
CONSTRUCTION DIRECTORY
Building and Reconstruction Solutions Ltd.

Contact Details
Contact
Thomas Gesevicius
Address
80 Wigston Rd
London
E13 8QW
About Building and Reconstruction Solutions Ltd.
The company was formed with a core of skilled professionals that can consistently deliver high quality construction at a competitive price. Our work is in residential and commercial remodeling, renovations, new construction.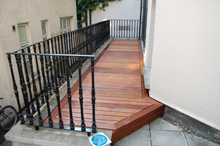 Our experienced management team are hands on throughout the project enabling solutions and actions to be discussed at the optimum time to reduce delays, defects, design problems and budgetary constraints. We provide a full range of services from the idea to the project completion by handing over the keys to your new property.
Quality of our work
Quality is one of the most important aspects of the company, that is why we tend to use only certified high quality materials with skilled and qualified workmanship. The results of that are satisfied clients with quality long lasting construction products.
Warranty
Even the best quality job requires maintenance. Sometimes something goes wrong therefore we are happy to provide further maintenance and warranty services. We tend to keep our clients happy not just after the completion of our projects but also during the lifetime of the project.
Interior and Exterior Painting Services
We'll take care of absolutely everything which the painting process involves – choosing the colour, preparing the site, painting and cleaning up. We'll treat your property as if it is ours. Our employees have a lot of experience and know which areas need special attention, such as wall cracks and holes, doors and windows, railings, artwork and woodwork.
Our workers always arrive on time and do their job in a quick and professional manner, so don't worry if your schedule is busy. We are used to working in short deadlines, so we'll easily meet your expectations.
Services include:
Residential painting
Commercial Painting
Wallpaper Removal
Free colour consultations
Repair of possible surface damages (walls, doors or windows)
Full Interior Refurbishments
Full Exterior Refurbishments
We use the most modern painting products on the market, so we guarantee that your home will be perfectly painted from the first try.
All you have to do to book our painting services is to contact us. You'll reach our support staff and they'll provide you with more information about our painting services and they'll also answer all your questions.
Additional services include Terraces and Decking.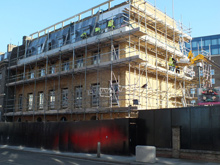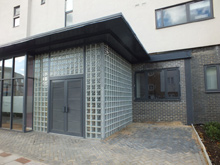 Building and Reconstruction Solutions Ltd. Serves The Following Areas