Time and date
CONSTRUCTION DIRECTORY
Wildbanks Conservation

Contact Details
Address
The Old Smithy
3 Wrexham Road
Wrexham
Clwyd
LL13 0DY
About Wildbanks Conservation
Wildbanks Conservation is owned and managed by Mick and Clare Smith. Established in 2007, Mick and Clare have built the business in to a leading name in practical conservation, ecology and environmental education. Their teams can-do attitude and adaptability has raised them to the top of their profession and with the business's planned expansion, we are all excited about what the future holds.
Our team have the skills to turn your project in to reality, be it creating a new Nature Trail through a town park or delivering a programme of European protected species surveys. Our skills and work ethos and up to date knowledge of legislation and best practice ensures your project is completed on time and on budget.
Countryside Management
With over sixteen years experience in practical conservation, our dedicated team have the skills, knowledge and equipment to deliver our countryside management projects to the highest standard. We excel in project management and have been able to deliver a wide range of projects for a variety of clients on numerous sites across North Wales and Western England.
We are proud to be able to say we have always delivered our projects on time and on budget to a high standard safely. Testament to this is the repeat work we do for bodies such as Natural England, Wildlife Trusts and Flintshire County Council. Our team holds appropriate qualifications in a range of operations including: chainsaw, bruchcutter, Pesticide application (inc by water), off road driving, use of chipper, streetworks, First Aid etc.
Wetland Creation & Clearance - We have become a leading name in wetland management and creation and repeatedly work on some of the rarest habitats in the country with European and UK designations of importance.


Habitat Management - We have a thorough understanding of ecological issues regarding site management, including legislation that safeguards habitats and species. We have the right equipment for the project, be it small machinery for working on sensitive sites or large excavators for site clearance works.


Invasive Weed Control - Stem injection and spraying using knapsack sprayers are effective techniques to control the spread of non-native weeds such as Japanese Knotweed, Giant Hogweed and Himalayan Balsam. We hold the required licenses to do so and can apply for Environment Agency permission on your behalf if required.


Access & Interpretation - We can deliver sympathetic footpath improvements as well as the installation of boardwalks, fences and stiles. Larger projects such as bird hides, outdoor classrooms and bridges can also be designed and built.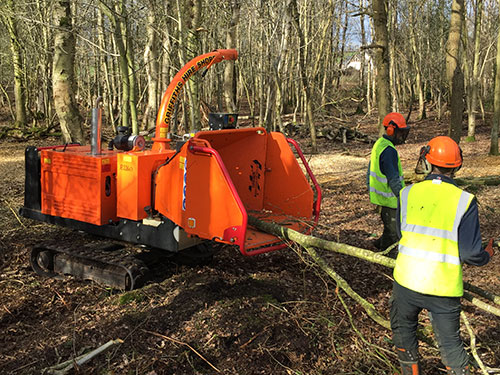 Ecology
Our varied skills and wide experiences in all protected species and habitat surveys enable us to offer a comprehensive sub contracting service to large Ecological Consultancies. We have the technical expertise and specialist knowledge of protected species, planning legislation and environmental policy to carry out a wide range of ecological surveys in England and Wales.
Mitigation
Our extensive practical skills enable us to deliver all types of mitigation schemes. This coupled with our ecological background means that we can work more efficiently with ecologists and developers to achieve their objectives. Often reducing costs as we require less supervision than contractors without an ecological background. We can be relied upon to deliver projects in a sensitive and effective manner with the ability to foresee complications before they arise, saving you time and money.
Site Management
We use land management principles to implement species and habitat creation and management programmes that satisfy planning conditions and protected species licence requirements. Our extensive in house practical skills enable us to deliver your long or short term Ecological Mitigation Site objectives. Our ecological expertise enable us to do so in a manner that is sensitive to the sites requirements while providing cost effective pragmatic results for our clients.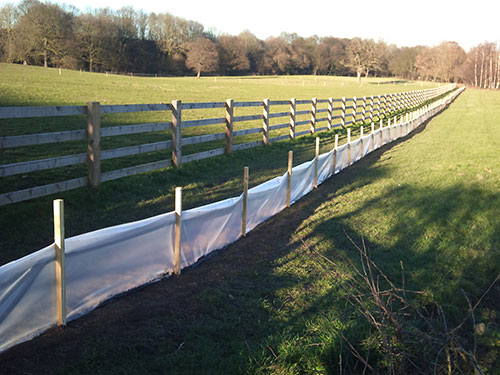 Environmental Education
No matter what size grounds you have, we can help you turn it into an exciting, attractive and valuable resource for curriculum based or extra-curricular outdoor learning. Working with pupils to cultivate their ideas and by including them at every stage we can help your ideas come alive.
Some examples of what we can create:
Outdoor classrooms and Amphitheatres
Nature trails and Wild Child Gardens
Bird hides and feeding stations
Raised beds and kitchen gardens
Ponds and dipping platforms
Mud kitchens
Gallery
Click to close
Products & Services
Lake and pond construction
Habitat creation
Invasive Weed Control
Habitat Surveys
Ecological Fencing
Ecological Consultants
Lake and pond construction
Building Consultants
Bat Surveys
Wildbanks Conservation Serves The Following Areas