Time and date
CONSTRUCTION DIRECTORY
Johns Gardening Services

Contact Details
Address
14 Addison Road
Coventry
Antrim
CV6 2JN
Northern Ireland
About Johns Gardening Services
Domestic and Commercial Gardening Service
John's Gardening Services are based in Belfast specialising in high-quality garden maintenance services to the local area. Ensuring your garden at its peak throughout the growing months from April to late September.
Make Your Garden Grow
A relatively small investment each year will have your garden looking amazing and the envy of your neighbours in quality taken care of by our experts. We are fully qualified with a variety of NVQs, and RHS credentials covering a wide range of horticultural topics.
As we are a well-established garden care business in the local area, we take pride in what we do - we offer the highest-quality service, advice and a variety of upkeep options.
We are conscientious and offer a trustworthy service, and are more than happy to work hard on your garden to keep it looking the way others promise they will do.
You will discover how simple it is to have a beautiful garden when you contact us.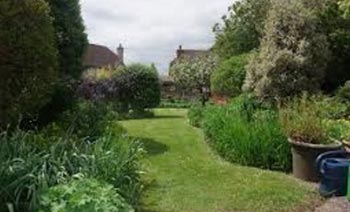 John's Gardening Service Services include:
Love Your Lawn:
We service more than 100 delighted clients in receipt of regular service, who have the highest regard for our work. Whether you want a weekly or fortnightly upkeep option, our flexible upkeep services guarantee excellent results. Discover how easy it is to have a beautiful garden.
Lawn Maintenance:
Apart from just cutting your lawn - we are always on the look out for signs of pest or disease and apply moss killer if required, we offer advice on what is best for it it may require feeding in order to maintain vigour.
Compost Spreading:
One of the easy ways to keep your lawn healthy and green is to compost it a few times a year. It means you're not constantly adding chemical-based fertilisers to your garden.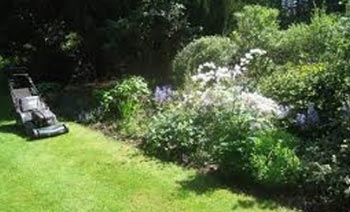 Flower Bed Maintenance:
During the blooming season requires devotion to a regular routine to keep your flowers looking good. Flowers require much less attention than grass. Flower-garden maintenance can almost always wait until you have attended to the lawn.
Weed Treatment:
Get the most out of your lawn. Treat it with what it needs, when it needs it. Broadleaf weeds are the bane of lawn lovers. Dandelions, clover, and others invade quickly and spread even quicker.
Pruning Shrubs and Trees:
One of the best things you can do for the plants in your garden, but it's one of the most neglected tasks of homeowning. Why? Because most of us don't know how to, and risk damaging plants is high. If you're not sure leave it to me - I will ensure it's done correct in return you will see thicker foliage, more flowers, and healthier plants.
Johns Gardening Services Serves The Following Areas
Find Johns Gardening Services in
Johns Gardening Services General Description
landscape gardener, power washing, tree removal, stump removal, flower bed maintenance, garden maintenance, weed treatment, lawn maintenance, Pruning shrubs and small trees, compost spreading, pressure washing, landscape gardening,