Time and date
CONSTRUCTION DIRECTORY
D-Celtech UK

Contact Details
Contact
Mr Adrian Cummins
Address
Innovation Centre
Highfield Drive, Churchfields
St. Leonards-on-Sea
East Sussex
TN38 9UH
About D-Celtech UK
The UK's Leading Supplier of Weforma Industrial Shock Absorbers, Heavy Duty Crane Buffers, Rotary Dampers, Deceleration Cylinders and Vibration Control Products.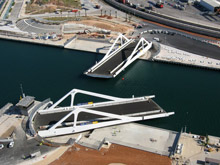 About D-Celtech UK
D-Celtech UK - the original UK's leading main Distributor & Supplier of Weforma industrial heavy duty hydraulic shock absorber buffers, hydraulic rotary dampers, gas spring struts, deceleration cylinders, speed rate control, air spring bellows and vibration control technology products.
Previously known as Weforma UK, D-Celtech UK continue to offer customers the most comprehensive range of market leading, cost-effective Weforma adjustable or self compensating industrial shock absorbers and vibration control isolation equipment in the UK to meet the demands and needs of today's sophisticated high cycling automated machine processes as well as heavy industrial impact use applications.
Reduce damaging impact forces – Increase production rates – INCREASE PROFITS.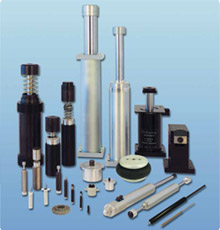 Products
Weforma Industrial Shock Absorbers
Heavy Duty Shock Absorber Buffers
Shock Absorbers for Elevators
Special Shock Absorbers
Speed Rate Damping Controls
Deceleration Cylinders
Rotary Dampers
Gas Spring Struts
Air Springs
Metal Cushions
Polyurethane PUR Impact Crane Buffers
Conveyor Transfer System Pallet Stoppers
Quick Delivery
Choose from our extensive range of Weforma industrial hydraulic shock absorber options with quick delivery… even for specials.
Custom Made
Custom made bespoke heavy duty industrial shock absorber solutions supplied in fast delivery times - If it's achievable we can offer a solution.
Contact us by calling 01424 858170.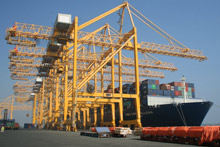 D-Celtech UK Serves The Following Areas