Time and date
CONSTRUCTION DIRECTORY
Fork Truck Parts Unlimited

Contact Details
About Fork Truck Parts Unlimited
Forktruck Parts Unlimited
, the UK's Forktruck parts service dedicated solely to supplying Parts for your make of Forktruck.
Forktruck Spare Parts
Engine Spares
Drive Axle Spares
Transmission Spares
Masts Spares
Brakes Spares
Body Spares
Steering Axle Spares
If you operate a Linde, Komatsu, Halla, Artison, Caterpillar, Hyster, Fiat, Toyota, Hamech, Samsung, Jungheinrich, Mitsubishi, TCM, it won't be a problem. With parts available for all types of Japanese and European makes of Forklift truck nothing is too unusual or too difficult to source, if we should be out of stock it can usually be obtained overnight direct to your door from our suppliers.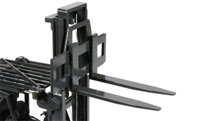 We stock a range of all gas regulators, repair kits, connectors, filters and a wide range of tyres for most makes of truck.
From transformers to dipsticks, starters to brake shoes we truly are Forktruck Parts 'UNLIMITED'.
The Company Charter, we aim to:-
Respond to your enquiry within the hour Offer the most user friendly service in the industry Offer quality parts at realistic prices Have parts delivered to your door within 24 hours Keep you informed of any problems Be your No 1 choice of Forklift Parts supplier Offering the right part, at the right time, at the right price.
About Forktruck Parts Unlimited
Formed in 2009 by the renowned and popular Trevor Martin, a vastly experienced and respected figure in the Forktruck parts industry who has over 25 years of service, we offer a wide range of parts to an even wider range of clientele.
'Over the years we have built up a worldwide chain of quality suppliers, and are now able to offer an unparalleled service to end users, small traders to multinational companies. With low overheads we can pass on huge savings to our customers, coupled with a speedy, user friendly service we can offer a unique one stop shop for all our customers'.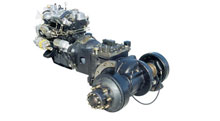 We aim to offer a very special service to the industry whether an end user or trader. Dedicated to supplying parts only, so there are no distractions or other loss making departments to subsidise hence we are able to keep our prices to a minimum.
Our customers are usually so impressed with our speedy, friendly and courteous service that they make us their No 1 choice of Forktruck parts supplies.
We accept a wide range of payments including major credit cards, credit accounts and proforma invoice payments.
Contact us by calling 0800 1114 132.
Fork Truck Parts Unlimited Serves The Following Areas
Find Fork Truck Parts Unlimited in