Time and date
CONSTRUCTION DIRECTORY
Brindley Chains Ltd

Contact Details
Contact
Mr Chris Brindley / Mr Paul Brindley
Address
1 Tatton Court
Kingsland Grange
Warrington
Cheshire
WA1 4RR
England UK
About Brindley Chains Ltd
Brindley Chains - The Chain Specialists
Brindley Chains Ltd was established in 1984 as the sole UK distributor for Pewag Austria GmbH. Since then the company has established itself in the UK market as one of the leading suppliers of high quality chain products for a wide variety of applications and industries.
The range of products supplied by Brindley Chains include the world renowned range of Pewag chains and fittings for lifting, lashing, mechanical handling, tyre protection and traction plus other complementary products such as Fed Spec shackles, load lashing systems and a comprehensive range of stainless steel lifting products. We are also authorised UK agents for Nitchi and Eller chain hoists.
Pewag Winner G10 Chain Sling System
Pewag Winner chain sling system in Grade 10.
Pewag chain slings are well known throughout the lifting gear industry and are widely recognised for both quality, reliability and value for money.
Following on from the success of the Nicroman G8 chain sling system, Pewag set about developing a new and innovative product that would set itself apart from the competition, and as a result the Winner G10 system was born.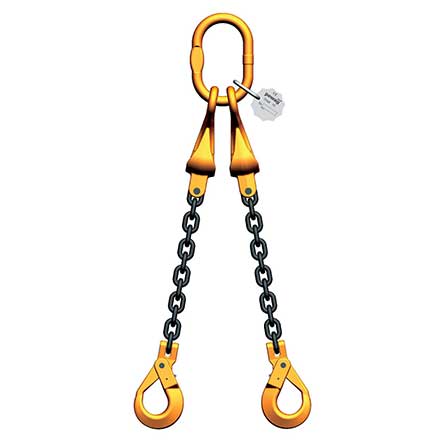 Pewag Profilift Lifting and Lashing Points
Pewag Profilift lifting points are manufactured in accordance with the Machinery Directive 2006/42/EC and comply with EN1677-1.
The range of Pewag Profilift lifting points now includes six different screw type products:
PLAW Profilift Alpha
PLBW Profilift Beta
PLGW Profilift Gamma
PLDW Profilift Delta
AOR type lifting point
RGS type alloy eye bolt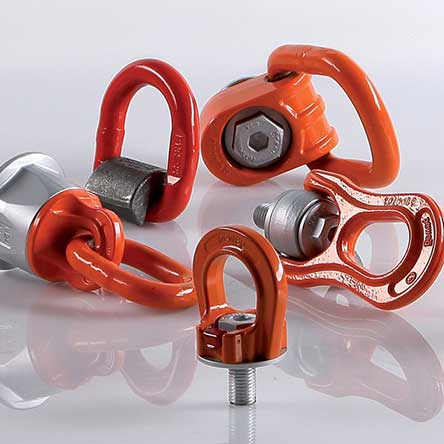 Stainless Steel Products
PEWAG stainless steel chains and fittings are manufactured to the highest standards and are recognised as such throughout the industry. This is backed up with the reassurances of a Quality Approved ISO 9001: 2008 certified company. Coupled with the experience and expertise offered by Brindley Chains, you can be assured of the best quality products and service levels available in today's market.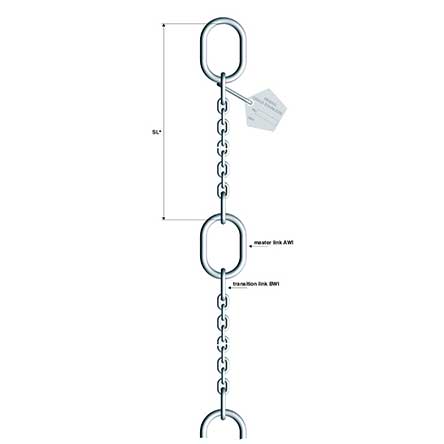 Pewag Winner Fire Chains for Hot Galv Plants
Lifting chains for hot dip galvanising plants have to withstand extremely arduous working conditions and as a result require a very special type of product to cope with the rigours of such an environment.
Hand Hoists & Lever Hoists
We are UK main agents for NITCHI & ELLER chain hoists.
We stock a wide variety of the most popular models of hand operated chain hoists including the Premium Line NITCHI H50A, the Economy Line NITCHI HE50A and the economical ELLER PH2.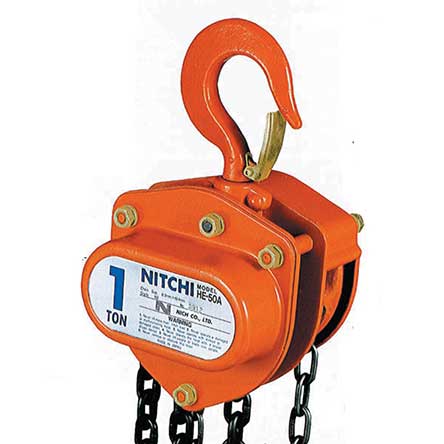 Hoist Chains & Hand Chains
Since the company was founded in 1984, Brindley Chains Ltd have been supplying the UK lifting industry with high quality pewag loadchains and handchains to suit a wide variety of chain hoists. Through hardened load chains in G80 and G100 quality are available in a variety of finishes as well as hard wearing case hardened chains designed specifically for powered hoists.
Brindley Chains Ltd Serves The Following Areas
Find Brindley Chains Ltd in