Time and date
CONSTRUCTION DIRECTORY
A & E Woodward Ltd

Contact Details
Contact
Mr David Woodward
Address
North Bridge Works
Lime Street
Hull
East Yorkshire
HU8 7AB
England
About A & E Woodward Ltd
WE OPERATE A FLEXIBLE WORKFORCE
With a flexible workforce who understands the need for 24-hour service where necessary, we have the capability to send engineers to your plant equipment, generating sets, pumping stations, or anywhere else in the country to repair or install engines, pumps and machinery.
Our machining capabilities:
Our versatile machine shop has the lathe capacity to machine up to 54" diameter in the gap and shafts of 16" diameter up to 22ft OAL. Our lathes have the facility for profiling (copy turning) when it's needed.
What we can do for you:
We have the capacity for milling and turning, boring, shaping, drilling and sawing as well as the expertise to carry on-site machining. Our machine shop facility enables us to work to engineering drawings and screw cut, taper turn and keyway.
Engineering at locations around the UK
Our engineering department has portable M.I.G electric arc welding equipment and generating set so that we can carry out many jobs on your site. This enables us to bring welding and machining equipment wherever we go.

MAINTENANCE, REPAIRS AND REFURBISHMENT
We offer a range of ship repair services to help you wherever you are in the country. Our on board ship maintenance is an important part of our work and we can help to repair or refurbish water pumps, winch gear, ship valves and engines. With expertise on our side, you can trust us to deliver!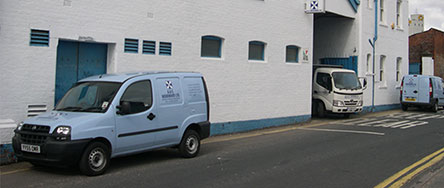 PROPELLER REPAIRS IN-SITU
We recognise the need for rapid response around the clock for propeller repair and maintenance, which is why we offer in-site propeller repair where possible. We have been providing customers just like you with high-quality repairs for nearly 50 years, with much praise from clients.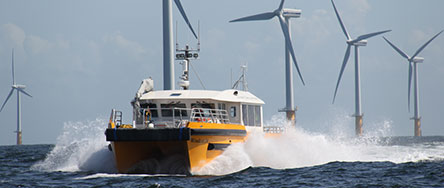 MARINE ENGINE SPARES
We have a large number of Lister, Petter, Yanmar, Mermaid and Blackstone engine spares in stock, ready and waiting for you to buy. Our marine engine spares are quality products and ready to fit. If you'd like to know more about what we've got in stock, please call directly.
DESIGN AND MANUFACTURE
We design and manufacture propulsion equipment and stern gear equipment for new vessels or the re-engineering of existing vessels, up to 2000 bhp. Our great expertise in this field ensures that you will get fit for purpose propulsion equipment designed with your vessel in mind.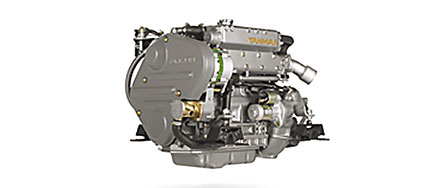 LISTER SHEARING SUPPLIERS
We offer an unrivalled service for the world's premier sheep, horse and cattle shearing and clipping equipment. Our sole service agents are Lister Shearing Equipment Ltd along with Wolseley shearing equipment. As suppliers, we offer you incredible products at great prices.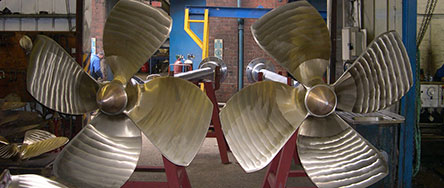 A & E Woodward Ltd Serves The Following Areas