Time and date
CONSTRUCTION DIRECTORY
HMK Homes

Contact Details
Address
Peterburi mnt 47- 203, Tallinn
Harjumaa,
11415
Estonia
About HMK Homes
HMK Homes is the UK arm of an Estonian building company, HMK Majad ja Ehitus OÜ. We design and build element houses for the European market from our manufacturing base in Estonia. We pride ourselves on producing innovative solutions to satisfy our customer's sophisticated tastes.
We follow a green ideology and have been providing energy efficient solutions for our customers for over 10 years in markets from Norway to Spain and Poland to the UK.
Our customers are developers, real estate companies and self-builders looking for that special place to call home. Our experienced team of architects, building engineers, draughtsmen (and women) and project managers are all at your service. We build to suit the most demanding Norwegian building regulations and you can therefore be assured that the home we build for you will be a comfortable and secure home for many, many years to come.
HMK Homes main office is located in Tallinn, Estonia, just a few moments' drive from the airport. The manufacturing facility is in Rakvere, Estonia. Since 2008 HMK have been a member of the Estonian Chamber of Commerce.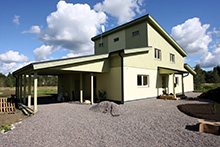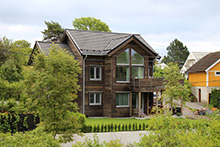 Construction of houses
We provide the following services to our clients: design, manufacture and construction of a range of buildings, private residences, apartment blocks, public buildings (offices, supermarkets) and civic buildings (kindergartens, schools and sports halls). Our focus on new building technologies allows us to construct buildings with a small ecological footprint and very good energy efficiency ratings.
All building materials used have a European Union certificate and the products manufactured by the company are provided with CE conformity markings. We perform construction works in our target markets in accordance with local building practices and codes, as well as the prevailing climatic conditions.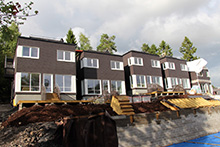 Manufacture of elements
Manufacture of elements is performed in compliance with the European Technical Approval (ETA) certificate of conformity and CE requirements ensuring manufacture of products in a controlled environment according to a managed quality system.
HMK Homes would welcome enquiries from UK builders, developers and self-builders and are happy to arrange factory visits if required so that you can see the manufacturing process for yourself.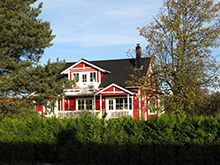 HMK Homes Serves The Following Areas