Time and date
CONSTRUCTION DIRECTORY
Surrey Energy Ratings Ltd

Contact Details
Address
33 Albany Park Road
Leatherhead
Surrey
South East
KT22 7PA
England UK
About Surrey Energy Ratings Ltd
The Green Deal
The Green Deal is a Government initiative designed to help people make their homes more energy efficient but with NO up-front cost to the occupier. The repayments for the work you have installed are taken through the savings you will make on your energy bills over a period of time, generally the length of the shortest measure.
Domestic EPC
We provide the latest Green Deal ready Energy Performance Certificates for domestic properties to homeowners, landlords, housing associations and agents in Leatherhead, Epsom, Kingston upon Thames, Bookham, Ashtead, Esher, Cobham and Fetcham.

Commercial EPC
We provide Commercial Energy Performance Certificates direct to businesses, landlords, solicitors and agents.

Display Energy Certificates DEC
A Display Energy Certificate is required for each public building over 1000m2 in floor area. We provide Display Energy Certificates direct to local governments, councils, schools, libraries and any publicly funded organisations.

Air Conditioning Inspections TM44
We provide Air Conditioning Energy Inspections in line with the methodology set out in CIBSE TM44:2012 direct to businesses, landlords, building owners and tenants. A building requires an air conditioning inspection if it has 12kW or more of cooling installed. So if your property has three split systems of 3.5kW and one of 2.5kW, the total cooling is 13.0kW then this building would require an air conditioning inspection to be conducted every five years. A cooling system only needs to be inspected if it is over five years old.

Commercial Energy Assessor
Surrey Energy Ratings Ltd provide energy assessments resulting in domestic and commercial EPCs as well as comprehensive air conditioning inspections and TM44 reporting. We are a commercial energy assessor. Our teams of accredited surveyors and assessors carry out commercial EPC surveys and air conditioning inspections throughout the South East, delivering fast, efficient and professional results to clients large and small.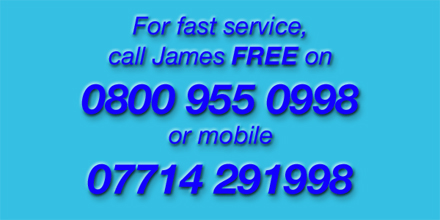 Gallery
Click to close
Surrey Energy Ratings Ltd Serves The Following Areas
Find Surrey Energy Ratings Ltd in
Surrey Energy Ratings Ltd General Description
Energy Performance Certificates, Display Energy Certificates, Commercial Energy Assessor, Air Conditioning Energy Inspections, Air Conditioning TM44, Display Energy Certificates DEC, comprehensive air conditioning inspections, commercial EPC surveys, energy efficient inspections