Time and date
CONSTRUCTION DIRECTORY
McDonald Formwork

Contact Details
About McDonald Formwork
McDonald Formwork Ltd's philosophy is based on ensuring that all projects are completed to the highest quality, on time and on budget, whilst incorporating the most stringent standards of safety. Our services also include the erection of site hoarding, site clearance and enabling works. We also provide our own formwork and designs to suit your needs, using the most hi-spec equipment and systems currently available to the industry.
At McDonald Formwork Ltd we assist clients in value engineering their project wherever possible and are always conscious of the difficult economic climate in which the industry currently finds itself in. We are fully insured, and tax compliant. We are also totally compliant with all CIF regulations.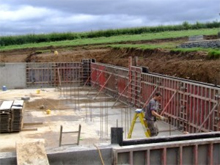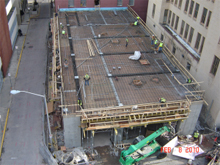 Agricultural
McDonald formwork has completed concrete yards, slatted tanks, grain stores, retaining walls, piggerys and cattle sheds over the past fifteen years.
Construction
McDonald Formwork has completed many complex reinforced concrete projects such as shopping centres, underground car parks, water treatment plants, concrete frames and basements. We pride ourselves on delivering a quality service and ensuring return business.
Industrial flooring
McDonald Formwork has earned a good reputation pouring large floors and yards. We have the right equipment and many years of experience.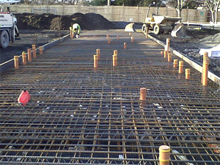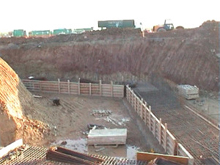 Super Structures


Lift Shafts
Walls
Decking
In-situ Stairs

Enabling Works


Site Hoarding
Site Clearance
Bulk Excavation



Substructures


Raft Foundations
Strip Foundations
Ground Slabs
Basements
Retaining Walls
One Sided Walls
Lift Pits
Transfer Slabs
Tanks



Other Works


Formwork Design
Concrete Placing
Steelfixing
In-situ concrete floors
McDonald Formwork Serves The Following Areas
Find McDonald Formwork in