Time and date
CONSTRUCTION DIRECTORY
Ace Plastering And Building Services

Contact Details
Address
56 Brook Street
Barry
Vale Of Glamorgan
CF634PT
Wales
About Ace Plastering And Building Services
Fed up with tired and outdated walls and surfaces? Ace Plastering & Building Services will give you a modern feel to your home, with a nice smooth plaster finish, over your old damaged textured surface.
If you need some assistance with the planning process for any works to be undertaken on your property, we can help you.
Plastering & Rendering
Are you preparing your home to go through a major redecoration? Are you looking to improve the value of your property? Have you just had a home extension added and need to make sure the walls are insulated properly and protected from external weather conditions?
Our plastering services can do all of the above, and more! Whatever requirements you have, you can depend on our experienced team to help.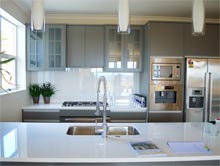 Refurbishment
If you've just moved into a new property and want to stamp your own style down, then we want to hear from you. Or if you feel your home looks dull and soulless, we'll help you to give it a new lease of life.
Working alongside you every step of the way, we'll make sure that all of your requirements are met. Our team will come up with the drawings and schematics and if you don't like what you see, tell us what you want changed!
Building Consultancy
When you're planning building works, the application process can be a bit of a headache. That's where Ace Plastering & Building Services comes in! Acting as a one-stop-shop for all construction works, our building consultants in Cardiff and the Vale can correctly advise you and guide you through everything from conceptual design to the construction economics.
Roofing
Planning a construction of a new build home? Or have you had a home extension and need someone to help with the roofing installations?
As specialist roofers, we want to hear from you today for all of your roofing needs. Using the highest quality materials, we can style match to your existing tiling so that you don't have to worry about an odd looking roof! The modern materials that we use are sure to withstand all weather conditions for many years. You won't have to worry about the heat leaking out and costing you more on your bills!
Construction Carpentry
Whatever type of renovation you're looking for at your property, you'll need to find an experienced team in construction carpentry. At Ace Plastering & Building Services, our team have been assisting with woodwork construction for over 30 years.
Kitchen & Bathroom Installation
Have you just moved into a new home and don't like the look of the bathroom? Have you just had an extension and need someone to design the fitting of your dreams? Or are you fed up of looking at a lifeless room when you're relaxing in the tub?
With our bathroom installations, you can create your own oasis. Whether for your en suite, bathroom or cloak room, we'll work alongside you to meet all of your requirements.
Loft & Garage Conversions
Make the most out of your current space with our loft conversions and garage conversions. Versatile to become any room you need, we can give your family home the added space that you require - all without having to spend a fortune in moving to a new house!
General Building Work
Our builders in Barry are versatile to meet your needs. With over 30 years of experience, rest assured that no matter how big or small your request seems, we want to hear from you today.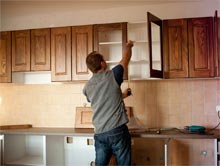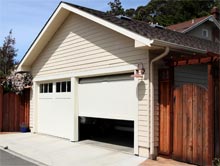 Ace Plastering And Building Services Serves The Following Areas