Time and date
CONSTRUCTION DIRECTORY
Conservatory Base Company

Contact Details
Address
99 Hemper Lane
Sheffield
Yorkshire
S8 7FB
England UK
About Conservatory Base Company
We offer the best value diy conservatories anywhere. You can pick from our range of quality designs and then customise it to make your conservatory exactly right for your home.
Our powerful online quotation system , once you have made your selections, gives you a base , conservatory and separate glass roof price all in a simple 4 step procedure that requires no technical knowledge. Every quotation then receives its own instant written price followed by free 3d and multi-view drawings with in 24hrs.
Cant find what you are looking for?
With over 20yrs industry experience we believe that our design consultants offer the best diy conservatory advice and design service on the market. Their backgrounds are production based so they understand our products , how they are made and the best and least expensive option for your self-build conservatory.
Delivery Info for UK Mainland, Scotland and Ireland: DIY Conservatories and Garden Buildings
We don't just load your conservatory onto our transport and then expect you to unload it, we deliver your dream conservatory to your door, at no extra cost!
Our deliveries to the UK mainland are usually within 28 days

NO additional surcharges for delivery to Scotland

DIY Conservatory Quote now delivers to Ireland
When your conservatory is delivered and unloaded, larger Items such as doors and panels become imediately apparent whilst still being imaculately labelled and identified. All packages are referenced A,B,C etc and Contained within PACK (A) along with the main instructions is a set of component check lists which you will use to identify the items contained within each pack.
As you can see from the photo's packing of our conservatory is just as important us as the design of your conservatory. Each Item in the ancillary pack is laid out and photographed with you name and job identification. This photograph is then attached to the ancillary pack so that you can check off each individual item (if you wish).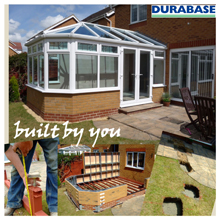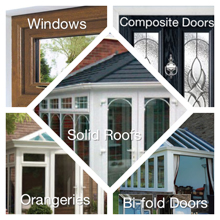 Testimonials
Hi Kevin.
Finally got my conservatory built see attached picture. Just wanted to thank you, Kevin and the whole team for all your support.
The product you sell is excellent and I am now thoroughly enjoying relaxing in my conservatory. It was along journey but with your help I finally got there.
The conservatory just fitted together beautifully, no missing or damaged parts, as I said earlier fantastic product backed up with brilliant support.Cheers
Dave Paulin Inverness.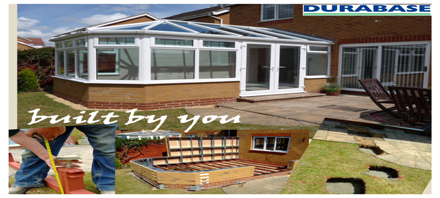 Find Us On Twitter: Ask the expert
@diyquotes
and
Facebook
www.conservatorybasecompany.co.uk
Conservatory Base Company Serves The Following Areas
Find Conservatory Base Company in