Time and date
CONSTRUCTION DIRECTORY
Creation Flooring

Contact Details
Address
Floor 5 No. 2
Wellington Place
Leeds
Yorkshire
LS1 4AP
England UK
About Creation Flooring
Industrial Flooring - Resin Flooring - Pump Screeds
We are an award winning specialist concrete and resin flooring contractor that services industrial, retail and commercial customers all over the UK. We offer our customers expert advice on the concrete and resin flooring options available to them and consistently install high quality floor systems on time and on budget. We look forward to hearing from you soon.
Retail Flooring
Retail flooring is one cornerstone of Creation's success. We have installed retail flooring in some of the most prestigious retail spaces in the world such as NikeTown London, and Levi's and H&M's flagship stores both on London's Regent Street.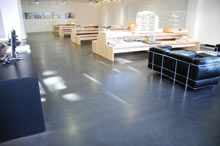 Creation's signature installations of DesignFlor™ MT, ComfortFlor™ and DiamondFlor™ MC flooring are ideal for retail spaces as all are easy to maintain and offer immense durability.
All Creation Flooring offerings have full technical specification literature, comprehensive operation and maintenance guides and a majority come with manufacturer backed warranties.
Industrial Flooring
Creation are used to delivering in industrial environments where many things may be demanded from a flooring solution. The general distinction of an industrial floor is that it must be able to withstand forklift trucks or trafficking of similar heavy machinery. Other typical requirements include flatness, chemical resistance, impact resistance, slip resistance, fire resistance and demarcation of walkways and operating areas.
PumpFlor™ - where damaged or uneven slabs need to be repaired and/or levelled
ResinFlor™ - for where a floor requires anything from an epoxy coating through to PU self levelling system
HygieneFlor™ - for environments where foodstuffs and hygiene sensitivity are considerations
DiamondFlor™ CX - for dustless, life long, hassle free, functional flooring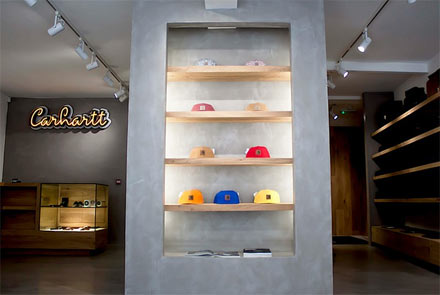 Commercial Kitchen Flooring
Creation specialise in commercial kitchen floors. Championing a PU heavy duty trowel applied system we enjoy commercial kitchen national roll out contracts with some of the most recognised brands in the UK leisure and hospitality industry.
Our installations include options for an integral microbiocide, perimeter coving and falls to drainage.
These heavy duty screeds have been independently tested by the Campden and Chorleywood Food Research Association Group and are compliant with the "European Directive on Hygiene of Food Stuffs 93/94/EEC".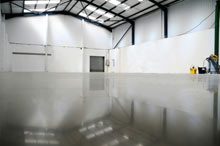 Why Choose Us?
Creation has a long track record of successful bespoke projects so our experience and expertise are unparalleled.
We also insist on using the best products, the best tools and the best methods of application available. Our concern is quality as we know that getting it wrong or cutting corners in our industry never pays.
Creation is also the only concrete and resin flooring specialist in the UK run as a Limited Liability Partnership. This means the Operatives working on your floor have a vested interest in the quality and success of your installation. Consequently we believe in our market we have the most motivated workforce in the UK.
Contact Us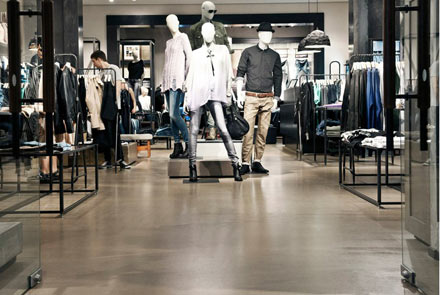 Creation Flooring Serves The Following Areas
Find Creation Flooring in
Creation Flooring Branches
Creation Flooring
2nd Floor Quayside, Broad Street, Birmingham, B1 2HF
Click to view telephone number
Creation Flooring
No. 151, West George Street, Glasgow, G2 2JJ
Click to view telephone number
Creation Flooring
Unit 8, Seddul Bahr Ind Est, Southampton, SO30 3HP
Click to view telephone number