Time and date
CONSTRUCTION DIRECTORY
United Excavations Ltd

Contact Details
Address
193 Normanston drive
Lowestoft Suffolk
Nr322py
About United Excavations Ltd
United Excavations Ltd - Installing Excellence
Here at United Excavations Ltd within our company we have over 15 years experience in Utilities & Cable Installation. We are focused on providing a high-quality professional service and customer satisfaction at competitive prices.
We will do everything we can to meet your expectations. A business which specialises in high quality projects, for both domestic and commercial clients with a variety of offerings to choose from. United Excavations Ltd has been brought to you by the involvement of a family-run business in Lowestoft Suffolk, working all over Norfolk, Essex, London. We cover the whole of the UK.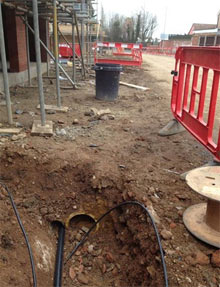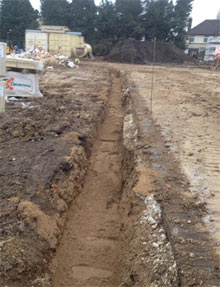 As a company we have worked extremely hard to be able to offer you a complete package. We strive to be able to cater for every need. Our brilliant background that combined with the extensive team that we have behind us give us huge advantage and large range of experience in so many sectors. We are also involved in a lot of wind and solar farm projects.
Utilities
Here at United Excavations Ltd we promise to deliver time after time. We offer a wide range of utilities services from utilities trenches to massive utilities pipelines and trunk routes.
We also cover all our own reinstatement. We have a highly valued team that covers every aspect of utilities you will ever need. Our staff are all highly trained for any situation that arises and fully competent in first aid. Within the utilities we also cover sub station pads, sub-station bunds, footings, earth-moving, drainage, land drains, duct removal, duct repair, rodding and roping, fault location, grading and batter work.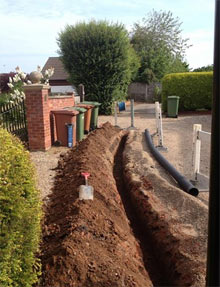 United Excavations Ltd have been massively involved in utilities for over 15 years and have installed thousands of meters of utilities trenches and pipelines each year throughout the UK.
Cable Pulling & Laying
We have a highly skilled cable installation teams who have been involved in some of the biggest projects throughout the UK to date such as cable pulling of LV & HV cables up to 132,000 volts, including push pullers on sites like Wembley Stadium, the Olympic Village, the M25 Road Widening Scheme. These are just a few of the high profile projects that we have been involved in.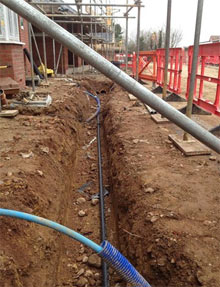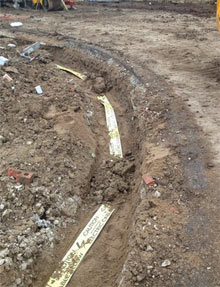 United Excavations Ltd Serves The Following Areas