Time and date
CONSTRUCTION DIRECTORY
Robson Consultants

Contact Details
Address
15 highbridge close
Sulley
Cardiff
CF64 5SD
Wales
About Robson Consultants
Founded by Byron Robson who has over 25 years experience assisting sub contractors and contractors to obtain proper payment on time.
Services include:
Interim Valuations
Variation account and final account (claims)
Extension of time (claims)
Dispute resolution
Expert witness services
Party wall surveys
Our extensive knowledge of all major forms of contract enables us to offer quick and practical advice to our diverse range of clients. At the same time, we retain the personal touch that many larger firms cannot provide. An initial meeting is without obligation or cost.

Our Services
We offer a wide range of services to large and small contractors to ensure you receive full and proper payment on time for the work you have carried out.
On jobs completed we can prepare and submit and negotiate final account settlements.
If negotiations are not successful we can guide you through a full range of dispute resolution process.
Fees are entirely flexible and suit circumstances and budget including "no win-no fee".
Interim valuations
Examine contract to clarify payment terms
Visit site to establish extent of works completed and liaise with site staff
Review instructions issued / needed
Draft and submit application for payments
Advise, if needed , of amounts due to sub-contractors / suppliers
Contact payer to agree amount and date of payment
Variation and Final account
Preferably as part of the interim valuation process but offered as a stand-alone service on completed / nearly completed projects
Review instructions issued and/or changes and advise on all commercial issues
Receive all relevant documentation, meet site staff/management, prepare and submit final account with supporting documents and calculations
Exchanges with paying party to respond to queries
Assist with negotiating settlement
Extension of time
These services are best carried out/monitored in conjunction with interim valuations but services are offered on a stand alone basis
Receieve and examine documentation
Interview site staff or management
Draft and submit claim document
Exchanges with paying party to respond to queries
Assist with negotiating settlement
Dispute resolution
Always a last resort but if payment cannot be obtained then formal disoute proceedings are sometimes the only way to resolve matters.
Initial review of contract and all relevant documentation
Advice of prospect of success
Meet side staff and management
Take conduct of Adjudication or Arbitration
Assist with or instruct legal team in litigation
Assist with or prepare submissions
Provide on going support throughout the process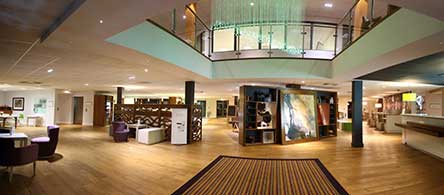 Expert witness reports
Provision of expert advice before or during formal dispute proceedings
Liase with legal team at all stages of the dispute process
Provide expert evidence where required
Party wall surveys
For those engaged in the development process or design and build party wall survey is now an essential part of the pre - contract investigations
Receive and review all relevant documents
Carry out site survey
Meeting interested parties
Prepare and issue award
Robson Consultants Serves The Following Areas
Find Robson Consultants in