Time and date
CONSTRUCTION DIRECTORY
The NVQ Training Centre

Contact Details
Address
Park Business Centre, Wood Lane
Erdington
Birmingham
B24 9QR
About The NVQ Training Centre
The NVQ Training Centre is a national specialist in delivering NVQ training courses. In addition we specialise in the training for and providing of a variety of CSCS & CPCS Cards.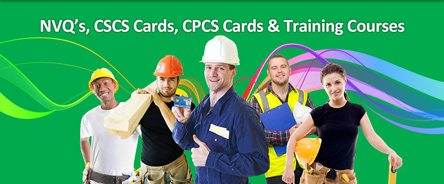 We can deliver training both off and on site and cover a broad range of industries and qualifications that build towards your CSCS & CPCS cards as well as an overall NVQ Qualification. These cards are an important part of finding the construction role you want, or if you are an employer getting the right level of skills for your work force. We offer both free and fully funded courses and can cater for individuals, small companies or larger organisations.
Our Expert Trainers & Assessors are all experienced in delivering effective NVQ and Construction learning. Our network is located throughout the UK so we will always have resource available near you.
Best of all we're constantly adding to our NVQ courses with latest best practice or course subject. So if you don't see the right course for you here, just call us. Chances are we can help.
Employers
We know how important it is to find and keep trained staff for your workforce. That's why we can help support you with selecting the right courses and delivering effective NVQ training for your business.
Whether you are a large organisation or a small enterprise we can tailor the training to you and your employees. We arrange for a time that suits you to come and see you and your business and support you through the NVQ process. We offer both free and fully funded courses so you can develop your people without additional costs to the business.
Please take a look at our NVQs and the subjects. If you don't see what you want don't worry just call us and we'll help deliver what you're looking for.
Employees
Our NVQs establish proof of industry competence against set industry standards. CSCS & CPCS cards are essential for working on most construction sites as well as advancing into more specialised roles in your career. We have different levels of cards depending on your requirements and all are gained as part of a broader NVQ.
Even if you are in work and you're looking to move to the next level or become more accomplished in the role you're in then an NVQ and a CSCS/CPCS Card could be a solution for you. The NVQ centre is a national suppler of NVQs so no matter where you are we can help you find what you're looking for.
Better yet if you're not sure what you are looking for then just give us a call and one of our trained staff will be on hand to answer any questions or support you in choosing the right course or qualification for you.

Courses
NVQ stands for National Vocational Qualification and involves practical learning and developing real world working skills.
Here at the NVQ centre we are experts in NVQs and have knowledge throughout a wide range of business sectors. We have highlighted some of our courses below, but don't worry if you don't see a course you are interested in, just contact us and we'll find the right NVQ for you.
NVQ Subjects
Plant Operations
Construction Operations
Highways Maintenance & General Maintenance
Traffic Management
Roadbuilding
Wood Occupations
Bricklaying
Roofing
Water Jetting
Painting & Decorating
Piling
Plastering
Road Building
Demolition
Interior Systems
Maintenance Operations
Supervisory (Level 3 & 4)
Site Supervision
Site Management
Warehousing
Business Administration
Customer Service
Apprenticeships
The NVQ Training Centre works in partnership with our sister companies The Construction Training Centre & The Apprenticeship Centre.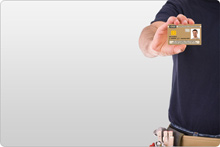 The NVQ Training Centre Serves The Following Areas