Time and date
CONSTRUCTION DIRECTORY
Address
Unit 1 Minto Road, Industrial Centre
Bristol
Avon
BS2 9YW
England
About Eco SW
Prokol polyurea specialist.
A company established to bring new technologies which are environmentally efficient to commercial and residential clients. We aim to deliver superior products as our products are designed for purpose and longevity, providing an effective solution and peace of mind.
We chose polyurea, because it is extremely tough and flexible. With no joins or seams, the coating will provide superior waterproofing and protection to any substrate.
---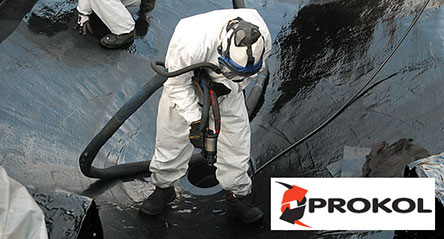 Polyurea Seamless Coating
Roofing - cold and warm systems
Anti-slip and other flooring BS7976 Certification
Protection - concrete, steel and many other substrates
Fire rated multi use products
Chemical bund lining
Waterproofing and tanking BS6920 | Asbestos encapsulation
What is Pure Polyurea?
Prokol pure polyurea is CE certified; the products are a monolithic liquid coating that is spray applied at low temperatures. Prokol pure polyurea contains zero VOCs and is manufactured using green chemistry. Most Prokol primers are non solvent based, whilst still achieving incredibly fast cure properties. The combination of products and technical application provides a practical solution when downtime or access is limited.
Eco SW Serves The Following Areas