Time and date
CONSTRUCTION DIRECTORY
Greenacre Renewable Energy

Contact Details
Address
Hereford
Herefordshire
TA9 4HA
England UK
About Greenacre Renewable Energy
Greenacre Renewable Energy
We have been working in the power electronics industry for over 30 years and have worked on the installation and commissioning of power systems in both domestic and commercial applications in the UK and overseas. We are very enthusiastic about renewable energy solutions and how this technology enables the consumer make significant savings and beat the ever increasing cost of fossil based fuels.
There has never been a better time to consider implementing your own renewable energy. We can supply small scale systems suitable for producing only a couple of watts of power up to full scale commercial systems capable of supplying many megawatts.

Solar PV
We work with the leading companies within the solar PV marketplace to offer you premium quality installations at an affordable price. All of our installations are in accordance with the Government's accredited MCS scheme to enable you to benefit from the feed-in tariffs. Combined with local support and local service, we believe we can offer the best PV package for you.
Solar Thermal
Solar water heating systems use free heat from the sun to warm domestic hot water. A conventional boiler or immersion heater can be used to make the water hotter, or to provide hot water when solar energy is unavailable.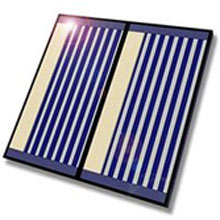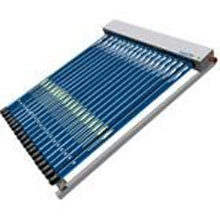 LED Lighting
While they currently cost more than ordinary bulbs, LED light bulbs can last 25 times longer than traditional bulbs and are much more efficient.
Traditional incandescent bulbs only convert around 10% of their energy output into light — wasting the other 90% as heat. LED bulbs lose very little energy in heat output and are approximately 400% more energy efficient.

V.O.
Typically the incoming voltage to your property will vary between 216v and 253v as agreed with the current European Legislation.
All domestic electrical equipment is designed to work within a range of 207V and 253V.
Testimonials
10 ASun 200W Monocrystaline panels with individual Enecsys Micro Inverters which overcome shading issues from the neighbours chimney. This system comes ith online monitoring where the performance of eachcan be viewed on the internet from anywhere in the world.
14 Yingli 280W Polycrystaline panels with an SMA 4000TL inverter. The customer also had a Voltage Optimiser fitted to reduce electricity consumption by 10%.
Greenacre Renewable Energy Serves The Following Areas
Find Greenacre Renewable Energy in
Greenacre Renewable Energy Branches