Time and date
CONSTRUCTION DIRECTORY
Go-Green Systems

Contact Details
Address
Halesfield 19 , Telford
Shropshire
Cheshire
TF7 4QT
England UK
About Go-Green Systems
Solar Thermal Installers, AirSource Heat Pumps Installers & Underfloor Heating Specialists based in Macclesfield covering Wilmslow, Knutsford, Sandbach, Congleton, Buxton and surrounding areas.
We specialise in design, supply and installation of low carbon energy efficient systems offering you some of the market leaders in renewable technologies. Integrating Solar panels, Ground & Air source Heat Pumps.
Energy efficient room heating - Skirting heating - Underfloor heating - stylish radiators and Fan Coils units. Our aim is to install efficient systems that work towards the higher levels of the code for sustainable homes.
With rising fuel cost and carbon emission being an important factor of every day life we can offer you a more advanced heating and hot water system, with savings compared to Gas, LPG, Oil and Solid fuel fired boilers.
With the introduction of the Renewable Heat Incentive from the government, any householder or business installing a renewable technology will receive a level of payment continuing for 15-23 years, depending on technology installed.

Solar Thermal
Receive money for saving money on your energy consumption. With the new R.H.I. from the government. For solar thermal a proposed figure of 18p/KWh over 20 years maybe available.
We install Solfex solar thermal systems who have been at the forefront of innovative solar thermal concept for over 30 years in European and Global markets. With a range of solar thermal panels, surface mounted or roof integrated, to the most advanced CPC INOX Evacuated tube collector on the world market today.
We can design a system for a 1 bedroom flat to a multi bathroom property, or a business having a large hot water demand.
On larger properties you have the option of using solar thermal energy to provide pre-heated water used in conjunction with your heating system.
Go-Green heating is an approved installer of Solfex.
The UK gathers more than enough solar energy to make a solar hot water system work. The UK receives about 65% of the solar levels experienced in Spain and 55% of the solar levels experience at the equator. Solar hot systems even work in cloudy and low light conditions.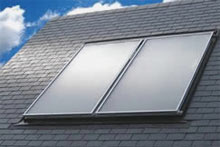 Air Source Heat Pumps
Receive money for saving money on your energy consumption. With the new R.H.I from the government. For Air source heat pumps a proposed figure of 7.5p/KWh over 18 years maybe available.
With a range covering between 4.5KW to 35KW on domestic models, supplying heating and hot water we can offer you a system for a one bedroom flat to a six bedroom or barn conversion style property.
Heat pumps run most efficiently at lower output temperatures i.e. 45 degree C for heating.
The Delonghi Climaveneta HT efficient unit provides a higher output temperature of up to 65 degree C providing an ideal solution for direct boiler replacements.
Go-Green Heating is an approved installer of ICS heat pumps Delonghi Climaveneta and Mitsubishi Ecodan.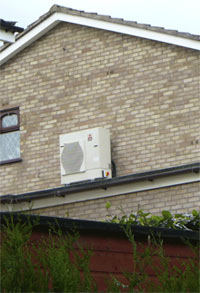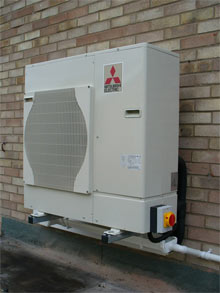 Underfloor Heating
Underfloor heating is becoming a popular choice for homes and businesses. This heating is practical, cost effective and flexible. It can be installed in both old and new buildings under a wide range of floorings.
Underfloor Heating is increasingly being specified over traditional radiator systems and establishing a reputation as the preferred modern-day heating solution. We can install underground heating for driveways and paths, providing ice free surfaces.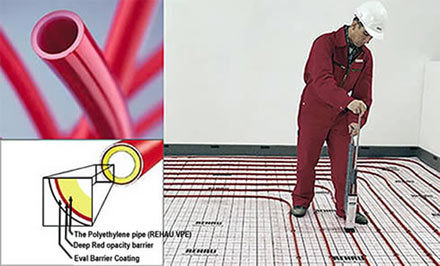 Go-Green Systems Serves The Following Areas