Time and date
CONSTRUCTION DIRECTORY
Vigilant e Marketing

Contact Details
Address
Viscum Water Gardens
Bank End road
Doncaster
DN9 3NT
About Vigilant e Marketing
Where ever your business needs to be...We can help you get there
Vigilant e marketing is our pride and your possession. We will work with you to develop your brand and any campaigns associated with it.
Our job is to significantly improve how the eyes of the web respond to you. The beast that is the Internet has the capacity to swallow, without even chewing, your advertising budget! Through 'Vigilant e Marketing' you can now have optimised web presence without having to worrying about the beast's next move.
You can leave that to us. We are a team of passionate individuals whose purpose is to be vigilant in taking your message to market within budget.
Do, you want to get your message out?
If you want your target market to spend their hard earned cash with you, then choose your words carefully.
Perspective customers don't want to hear how great you are! More so, they want to know the benefits of what you have to offer.
The Internet is a powerful marketing tool, but it also has the capacity to turn people away from your business with the single click of a mouse. You have about 5 seconds to grab the attention of your visitors. So, your website must be attractive, give valuable content and enhance the lives of others.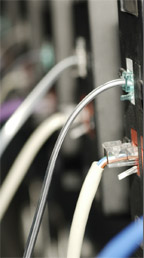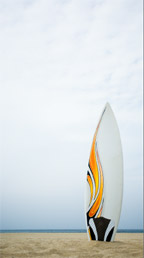 Social Media
So, your service is second to none; your website is 'all singing all dancing' and you have a strap line that Sir Alan Sugar would be proud of.
Then why aren't you inundated with new customers? Whether you sell widgets that make people feel good, save them money or solve their problems, you must get others talking about you. Social media sites can help you to do this exponentially.
In-house Photography
If a picture paints a thousand words, then why not let us photograph who you are, where you work and what you do.
Need A Cool Logo?
What ever your business, customers will revisit you by recognition and consistency of your service...
A good logo will help you to portray professionalism and create familiarity. This sets precedence for customer loyalty.
QR Codes
If you're thinking to yourself, what is a QR Code then take a look at the black and white squiggly square opposite. QR or 'Quick Response Codes' are a type of barcode that can be read using smart phones and other QR reading devices. They link directly to text, emails, websites and even phone numbers.
If you have a smart phone like an I Phone, Android or Blackberry then there a number of different barcode scanners available for free online.
How can this help your business?
All your customers have to do, once they have installed a reader onto their phone, is use their phone's camera to scan the barcode. Here they can link directly to any promotional material you want to show them. This gives you the chance to showcase, in depth, what you have on offer at any given time.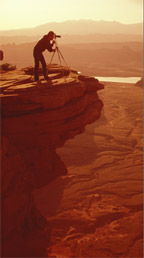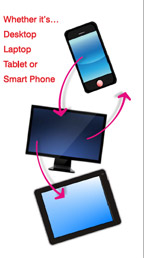 Vigilant e Marketing Serves The Following Areas