Time and date
CONSTRUCTION DIRECTORY
Address
Signal Hill
Buckingham
Buckinghamshire
MK18 4BU
South East
About Runners
Runners is a forward thinking, dynamic company based in the heart of England. We have developed an impressive range of hardware for sliding door systems and Bi Folding Doors with an even bigger array of applications. We are an established, reputable company and pride ourselves on the durability and versatility of our products and the sheer range of applications to choose from.
Our commitment is to bring you the very best quality sliding door gear along with exceptional customer service. We're dedicated to constantly improving our customer service to give you the enjoyable, smooth and hassle-free experience that you deserve. Whatever your hardware needs, from small cupboard doors to sliding doors for heavy duty commercial purposes, we're sure to have what you're looking for.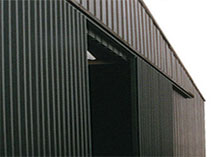 Our products
Runners have progressively developed a range of sliding door systems, unparalleled for their durability, versatility and simplicity. Using only the highest quality materials, our systems are built to last, easy to install and offer the best value for money. We recognise that customer service is of the utmost importance in today's busy commercial market.
Tommafold™
Stylish, high quality architectural folding systems for interior and exterior timber doors.


Series 20
Straight and fold-back sliding door system for lightweight doors in interior and exterior applications.


Series 50
Straight and fold-back sliding door system for commercial interior and exterior applications.


Series 250
Straight and fold-back sliding door system for heavy commercial interior and exterior applications.


Series Mini
Petite, durable sliding door system for interior cupboards and wardrobes.


Trakkit® kits
A range of easy to assemble sliding door kits to suit most applications.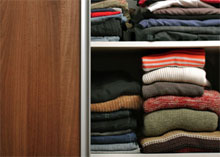 Our comprehensive collection of products include our Tommafold™ range with a patented hinge design, the perfect choice to create a stunning, modern look in your home, to the Series 250; a heavy duty range of smooth gliding hardware for large commercial applications.
Each product range boasts unique qualities and applications but at Runners we ensure that the standards of quality and durability never change. Our products are built to stand the test of time and are great value for money.
We also stock a wide variety of accessories including handles and pulls, locks and bolts as well brush strip and slide pile to complement our hardware range. Why not take a look at our downloadable brochures to see our full range of products and applications?
Runners Serves The Following Areas