Time and date
CONSTRUCTION DIRECTORY
Peter Scott Tree Care

Contact Details
Address
30 Ravensbury Avenue
Morden
Surrey
SM4 6ET
London
About Peter Scott Tree Care
For more than 20 years we have developed and installed DENDRO-SCOTT™ Root Barrier membrane. We also offer complementary arboriocultural services. Our root barrier is backed by long-term research and lab testing, and retains the best quality performance. DENDRO-SCOTT™ Root Barrier is recognised by the Environment Agency and features in their Code of Practice for treatment and prevention of Japanese Knotweed invasion.
Thanks to new, larger storage capacity in the UK, we are very pleased to now offer a wider range of sizes, shorter lead times and more competitive pricing. We are the Root Barrier Specialists and there is a wealth of information about Root Barrier Solutions.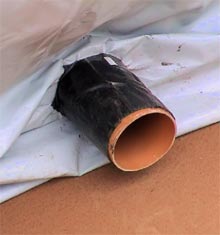 Root Barrier Solutions
A root barrier is a special membrane that is installed underground to prevent tree roots, or other pernicious plant roots, such as Japanese Knotweed, which can cause costly damage to surrounding buildings, underground pipes, etc.
Japanese Knotweed
In 1996 Peter Scott Tree Care Limited was the first company to develop the concept of installing Root Barriers for the control of Japanese Knotweed. Expensive excavation and transportation off-site of Japanese Knotweed-infested soil prior to construction is no longer required. The use of the DENDRO-SCOTT™ Root Barrier is recognised by the Environment Agency as a solution to contain Japanese Knotweed prior to construction.
Tree Ventilation & Irrigation Systems
We supply specialist tree ventilation and irrigation systems, comprising a perforated pipe connected to riser tubes, which are accessible at ground level. These can be finished with plastic 5-holed caps or galvanised steel lockable gratings.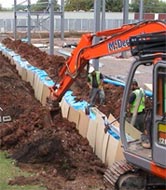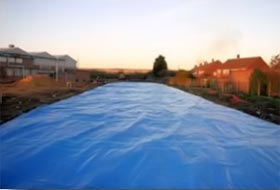 Consultancy
Peter Scott Tree Care offers a nationwide Consultancy Service, which includes:
The inspection of trees for health and safety
Long or short term maintenance programmes
Large scale survey of roadside trees
Trees in relation to proposed or existing development
Mortgage Surveys
Planning Appeals
All forms of litigation involving trees
Tree Preservation Order and Conservation Area Appeals
Grants
The installation and application of tree root barriers to protect underground services or foundations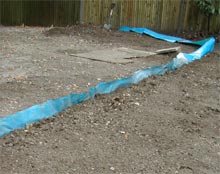 Peter Scott Tree Care Serves The Following Areas