Time and date
CONSTRUCTION DIRECTORY
Michaela Nash

Contact Details
Contact
Mrs Michaela Nash
Address
20 Badminton View
Leeds
West Yorkshire
LS10 4UT
England UK
About Michaela Nash
Michaela Nash Architect ARB, RIBA
Fully qualified, registered and insured Architect, working in the West Yorkshire area.
Need more room, but don't fancy moving? You could increase the value of your home or business and provide the extra space you need by building an extension, converting your loft or garage, or having alteration work carried out.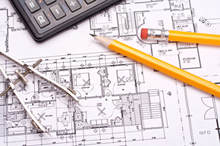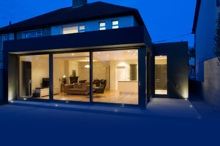 I could help you turn your ideas into reality, or even suggest something totally different! Having gained over 15 years experience in both domestic and commercial sectors whilst working in private practice, I set up as a Sole Trader in 2007.
Whilst working in this capacity, I have undertaken work on renovation, conversion and domestic extension projects of varying sizes and new build houses as well as technical detailing/scheduling etc for other practices in commercial, retail and education sectors. I have experience dealing with domestic Planning Appeals and I also have specialist training in Access Auditing.
Services available include:
Bespoke design service
Barn conversions
Domestic extensions/renovations
Loft conversions
Garage conversions
One-off houses and small housing developments
Planning Applications
Building Regulations Applications
Domestic Planning Appeals
Feasibility studies for Listed Building Conversions
School extensions
Office planning
New build office and warehouse building
Illustration work
Client Base includes:
Individual home owners
Local builders & Self-Builders
Landlords
Property Developers
Local Businesses
Other practices
Contact Michaela Nash
Call:0113 272 3022 or 07903949946
email:- michaelanash@talktalk.net
web:- www.architect-leeds.co.uk
Gallery
Click to close
Products & Services
New build office and warehouse building Bradford
New build office and warehouse building Leeds
New build office and warehouse building West Yorkshire
New build office and warehouse building Yorkshire
Domestic extensions/renovations West Yorkshire
Domestic extensions/renovations Yorkshire
Domestic extensions/renovations Bradford
Domestic extensions/renovations Leeds
Barn conversions West Yorkshire
Barn conversions Yorkshire
Barn conversions Bradford
Barn conversions Leeds
Bespoke design service West Yorkshire
Bespoke design service Yorkshire
Bespoke design service Bradford
Bespoke design service Leeds
Illustration work Leeds
Illustration work Bradford
Illustration work West Yorkshire
Illustration work Yorkshire
Loft conversions West Yorkshire
Loft conversions Bradford
Loft conversions Leeds
Loft conversions Yorkshire
Illustration work
New build office and warehouse building
Office planning
School extensions
Feasibility studies for Listed Building Conversions
Domestic Planning Appeals
Building Regulations Applications
Planning Applications
One-off houses and small housing developments
Garage conversions
Loft conversions
Domestic extensions/renovations
Barn conversions
Bespoke design service
Twitter Feed

Facebook Feed
Michaela Nash Serves The Following Areas
Michaela Nash General Description
loft conversions Yorkshire & The Humber ,Bespoke design Services Leeds ,Domestic Extensions Renovations Leeds,Garage Conversions