Time and date
CONSTRUCTION DIRECTORY
Address
11 The Courtyard
Essendon Park, Essendon
Hertfordshire
AL9 6GH
England UK
About Grass UK
Whilst still being manufactured, Astro-Turf is a registered name which over the years has become a generic name for artificial turf. We believe that artificial grass has developed significantly from the original Astro Turf.
Modern synthetic grass is manufactured from soft polyethylene, which has a realistic look to it, is hard wearing and suitable for many uses - formal lawns, pool sides, childrens play areas, sports & leisure areas, pet exercise yards etc.
Apart from the fact that an artificial grass lawn looks as good if not better than natural turf there are many other benefits too.
Advantages of artificial lawns include no more watering, no more mowing and no more bald patches. Once laid you can expect around twenty years life from your Grass UK lawn - backed up by our 8 year guarantee.
Our turf is childproof and safe. Your pets will love it too and of course those annoying patches that stain traditional lawns will be a thing of the past with our grass.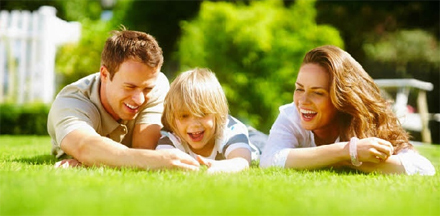 Once installed our turf is considered the most natural turf available in the world. With the latest developments in artificial turf manufacturing it is perfect for domestic gardens and commercial use.
We offer a full supply and fitting service and are available to discuss your requirements.
Are there any downsides to artificial turf - well none, other than perhaps the jealousy of your neighbours when they see your grass looking beautiful 12 months of the year!
Why use artificial grass?
Once installed artificial turf looks like natural grass
Never water again, saves money and looks good all year round
No more mowing
No more weeds
No more pesticides or fertilisers
High UV resistance, stays green
No more muddy patches
Child safe
Pet safe
Long lasting
8 years guarantee, should last longer
Grass UK Serves The Following Areas