Time and date
CONSTRUCTION DIRECTORY
G M B Building Services

Contact Details
Contact
Mr Gary Buddington
Address
30 Westbrook Crescent
Barnet
Hertfordshire
EN4 9AS
England Uk
About G M B Building Services
G M B BUILDING SERVICES
is a well-established company with 43 years experience working in Barnet and the surrounding area. Having completed many successful projects, we can say that we have the experience and the expertise needed to realise the construction or renovation project that you have in mind.
We're a general contractor, and we work closely with projects' owners to ensure their wishes are taken into account. We can also advise on alternative solutions that could be less costly and take less time to complete without compromising quality.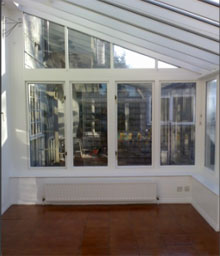 Who we are
G M B BUILDING SERVICES is a well-established company which has built up a first-class reputation in the building industry by successfully delivering high-quality projects. The company's core values are quality, efficiency and reliability.
We're proud to say that we've maintained a strong belief in good workmanship and a job well done. Whatever the size of the undertaking, our whole team are aware of the responsibility they have for excellence, safety and respect for the environment.
What we do
G M B BUILDING SERVICES does more than carrying out construction work. We can build your conservatory, tile your bathroom and fit your kitchen.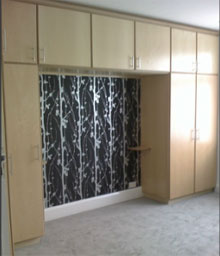 Services
You can rely on G M B BUILDING SERVICES to guide you through every step of your project. We take pride in providing our customers with expert advice throughout all phases of work undertaken. Our team believes in establishing a good rapport with our customers in a happy working environment, engaging with you every step of the way. We are traditionally trained and are dedicated to providing high quality workmanship that meets our customers' needs.
Our wide range of services
G M B BUILDING SERVICES delivers a wide range of services related to construction and renovation. We list just a selection here. You can call us on 0208 4413485 or use our simple contact form to find out more.
Construction


building houses, bungalows, etc.
office building
structural repairs and extension
building conservatories



Renovation and refurbishment


fitting kitchens
tiling bathrooms
structural building
converting buildings into flats
Energy saving
heat insulation
fitting double glazing
natural water-heating systems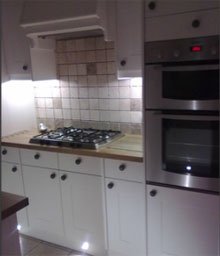 G M B Building Services Serves The Following Areas