Time and date
CONSTRUCTION DIRECTORY
About cove
My business has developed from 15 years of living in Cornwall and a dream to build with my own hands, a Cornish home.
Having had over 30 years' experience in the building industry as a chartered building surveyor and a contract director for building companies engaged in all aspects of domestic, commercial, industrial and hospital projects, I felt it was time to bring my skills, passion and experience of buildings to create a modern home. Based on the best of the local architectural style, I built my house using local materials of stone, wood and slate.
The completed home has been admired by many and has led to a number of varied local commissions. The business has steadily grown on the basis of a passion for good buildings and the development of mutual respect and trust between clients and myself.
Over time I have built good relationships with local specialists, qualified electricians and plumbing contractors, which enables me to offer a total service.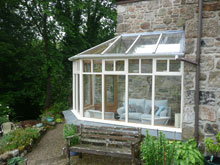 Why choose Cove Construction Ltd?
Over 30 years' experience
Member of the Royal Institute of Chartered Surveyors
Trustworthy workmen
Most work is repeat business or through recommendation
Domestic, commercial and industrial work undertaken
Local building company
Covering West Cornwall and Penzance area
I am able to offer you a truly personal and professional design and build and also a joinery service. From conception through to completion, we offer a fusion of contemporary and traditional style, with the aim of creating a building, or item of joinery, that is imaginative and functional, built to a known and stated cost which will be an asset to the locality for both now and the future.
We have an excellent working relationship with the local planning and building regulation teams, and have a 100% approval record.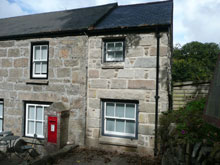 Our design services include:
Planning applications and negotiations
Listed building applications
Building regulations applications
Detail drawings
Land surveys
Measured building surveys
Building condition reports to RICS standards
Local knowledge of development sites and refurbishment opportunities
We have successfully carried out design and build projects in Cornwall, for clients living in Hampshire, Yorkshire, Canada and as far as Venezuela, so distance is no object. The close contact needed by calls and emails has worked well, and in all cases has developed into friendship.
Our building services include:
House construction
Home extensions
Barn conversions
Home remodelling and upgrading
Kitchens
Bathrooms
Heated swimming pools
Commercial and industrial projects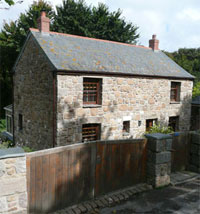 cove Serves The Following Areas