Time and date
CONSTRUCTION DIRECTORY
Construct-A-Driveway

Contact Details
Address
191 Wakerley Close
Leicestershire
Leicester
LE19 3LY
England UK
About Construct-A-Driveway
Are you looking for a paving and driveway contractor?
Looking to upgrade or install a driveway or patio?
Go no further we do them all! Block paving, tarmac driveways, resin gravel driveways, pattern imprinted concrete, and patios - whatever you require, contact Construct-a-Driveway!
Construct-a-Driveway are your local paving and driveway specialists working across the Midlands, Leicestershire, Staffordshire, Northamptonshire and Lincolnshire. We focus upon producing great results for our customers who require a driveway, patio or landscape service. Our business is built and survives on satisfying our customers and is regularly inspected to insure that our team is maintaining a high standard.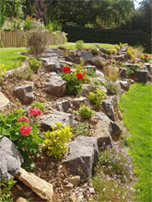 Why should you try us?
Free survey without obligation
Written confirmation of every quotation
An accurate estimate of the time required from start to completion
A start date suitable for both parties
Dedicated service
Customer satisfaction
All work guaranteed
We achieve exceptional results for your home.
Driveway Services
Here at Construct-a-Driveway we have been providing free, honest driveway quotes and impartial paving advice to our customers for over 10 years. Using our expert knowledge and experience, we ensure that our jobs are kept to schedule with no compromise in quality.
Block Paving
Drainage Systems Replaced & Repaired
Fencing – Domestic & Commercial
Patio Paving
Pattern Imprinted Concrete
Resin Bound & Bonded Gravel Surfaces
Tarmac Driveways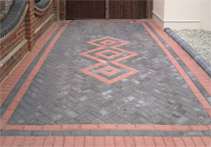 Landscaping
At construct a driveway we provide a complete landscape service second to none, from the initial contact and survey through to completion, you can be sure that your project is in the right hands.
Decking
Fencing – Domestic & Commercial
Patio Paving
Decorative and boundary walling
Rockeries And Plants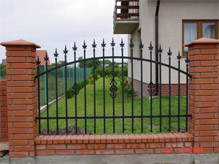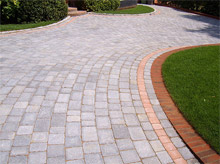 Reviews & Testimonials for Construct-A-Driveway

May 01, 2018
Please beware of Construct a Driveway, the service they provided me was totally unprofessional and for no reason whatsoever.

They started work on my driveway on the 15th January 2018, with an agreed completion time of two weeks. It is now the 1st of May 2018 (almost 4 months!) and they have still not completed my blockwork and provided the artificial grass. The tarmac they laid is staring to crumble and break up.

They are very clever in the sense that I paid the majority of the contract costs, whereby I was made to pay for the tarmac and skip over the phone by card without any prior notice, only a text message to say pay....... This money was supposed to be the final instalment that should have been paid at satisfactory completion, therefore in a sense putting me over a barrel as if I had not paid for the tarmac, it would not have been delivered.

After numerous phone calls, text messages and emails requesting they come back and giving them a reasonable dead line on the 4th April of the 30th April to complete the work, I was told ''it was your dead line not mine I said I will do my best''.
I was also told via text that ''I don't need this hassle, I will supply the grass and you get someone else to lay it''

The blocks were left stacked at approximately 1m of the ground level, at one point my two year old almost ran into to them which could have caused serious injury!
I have now instructed my solicitor in order for me to recover my costs to complete the works that construct a Driveway started and also put right their poor workmanship.

Construct-A-Driveway.

1

out of

5

based on

1

ratings.
Construct-A-Driveway Serves The Following Areas