Time and date
CONSTRUCTION DIRECTORY
Cast Iron Air Bricks Company

Contact Details
Address
Down Farm, Little Bray Lane
Brayford
Devon
EX32 7QQ
England UK
About Cast Iron Air Bricks Company
Cast Iron Air Brick Company
Specialist suppliers of British made cast iron ventilation and drainage products. Supplying not just cast iron air bricks for sub floor and room ventilation but also vent grilles for extractor outlets from hob, bathroom, kitchen and tumble dryer outlets. The company can supply just one grille or vast orders with many cast iron products available off the shelf for next day delivery.
Customers include Olympic Village, National Trust and properties range from simple terraced properties to universities and have been installed in iconic British architecture, Buckingham Palace, All Souls College Cambridge to name a few. Increasingly, the company has been exporting its air bricks to America, Europe and worldwide, although orders are predominantly from UK businesses and households. All of these cast iron grilles and gratings are available to buy online from the website.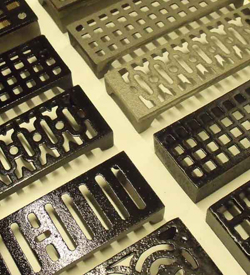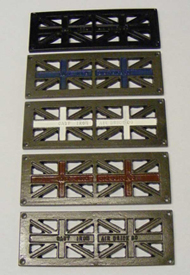 Grilles and vents
Cast iron grilles available to supply and extract air are especially suited to listed properties and those within conservation areas. The company probably has the largest range of air bricks available in the world in various designs to fit in single, double and three courses of bricks (9x3, 9x6 and 9x9 inch).
9 x 3 Air Bricks
9 x 6 Air Bricks
9 x 9 Air Bricks
12 x 6 Air Bricks
Hit and Miss Air Bricks
Louvre Air Bricks
Flyscreen Air Bricks
Heritage Grilles
Cowled Conservation Vents
Internal Vents
Cast iron internal vent grilles are available that are vastly superior to the standard white plastic or pressed "brass" vents, so often seen hurriedly installed in modern interiors. These cast iron vents come in a variety of patterns including the Heritage, Daisy and Union Jack designs, all available with the option of flyscreen mesh. The Union Jack vent is quite a talking point, available in black or grey or with red, white or blue accents to complement any interior.
Union Jack Vents
Daisy Vents 10 x 4 and 10 x 7
Heritage Vents
Flyscreen Mesh
Plastic Ducting and Cast Iron Air Bricks
It is often the case that vent grilles and air bricks will not fit modern plastic ducting, however the company have designed a range of products to slot effortlessly into plastic ducting. The "Windsor" metric cast iron air bricks are available individually or combined with Periscope ducting or cavity wall sleeves and can be interlocked to make larger air bricks.
Metric Cast Iron Air Bricks 213 x 66mm, 213 x 132 and 213 x 200
Periscope vents
Cavity Wall Sleeves 9x3, 9x6 and 9x9
Conservation Vents with 100 and 125mm spigots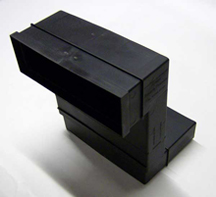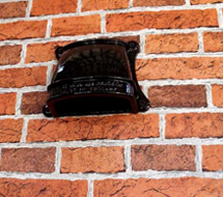 Traditional Products and Made to Measure Grilles
As well as modern vents and air bricks the company also has a range of quite traditional and old fashioned castings including solid and ventilated covers for coal holes, vents for sewers and cellars and can even cut grilles to size.
Made to Measure Square Hole Grilles
Coal Hole Covers
Cellar Vents
Sewer Vents
Fly Mesh to Size
Drainage Gratings
The company have a large selection of cast iron drainage gratings in squares ranging from 100mm up to 450mm and round from just 75mm up to 305mm diameter. There are also gratings available in long lengths to fit over drainage channels and for pathway drainage and for landscaping walkways and bridges available in widths from just 75mm up to 750mm .
Square Slotted Gratings 4" square up to 12" square
Round Slotted Gratings 3" round up to 12" round
3ft long Square Hole Gratings in widths 4" up to 18"
3ft long Lattice Gratings 4", 6" and 9"
Ecclesiastical and English Scroll Gratings
3" wide Slotted Gratings
3" wide Daisy Gratings
Cast Iron Grating Supports
The company offers large order discounts on orders of ten or more, can despatch to anywhere in the world and has no minimum order. All goods are sent out by courier as standard delivery.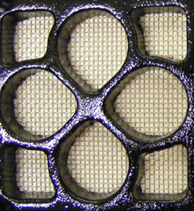 Cast Iron Air Bricks Company Serves The Following Areas
Find Cast Iron Air Bricks Company in