Time and date
CONSTRUCTION DIRECTORY
Galex Slate & Stone Ltd

Contact Details
Address
129 London Road
Nantwich
Nationwide
Cheshire
CW5 6LW
England UK
About Galex Slate & Stone Ltd
Galex Slate and Stone are the sole importers of CS ( Coleho da Silva ) and Verea clay roof tiles, we distribute our full range of products nationwide.
Our range of slates from Spain are imported directly from the most reputable major slate quarries in Spain. Based in Nantwich Cheshire, Galex Slate and Stone Limited is a well-established and highly experienced slate, tile and ridge specialist.
We've been supplying roofing materials nationwide throughout the UK since July 2004.
Spanish Roofing Slate Range:
Pizarras Heritage Grey slate – If you are looking for a very high quality roofing slate with a textured appearance then look no further than the Heritage Grey slate, blue grey in colour with a superb composition which will not fade, rust or discolour this is the perfect slate. An acceptable amount of sorting on site and minimal wastage.
Pizarras Xemil slate – If you are looking for a high quality roofing slate in grey green in colour with a smooth surface and extremely flat and straight with and appearance similar to welsh slate but at a fraction of the cost then the Xemil is ideally suited.
Pizarras Casaio slate – If you are looking for an excellent value roofing slate, with excellent planimetry and minimal waste on site that does not compromise on performance then the Venta range is for you.
We endeavour to meet your requirements, be they a handful of slates or a full load of 20 pallets, with a timely delivery and consistent, continuous supply, always from the very same quarry; we do not mix and match slates from different quarries.
We treat our customers in the way we would expect in their position.
Clay Interlocking Roof Tile Range:
CS Coelho da Silva has been producing the very highest quality clay tiles in Europe for over 100 years, a family business with a reputation built on consistently producing the high quality products, innovative, responsible and open for business.
With fine clays all stored internally ( far more important than it sounds and especially more so for clod climates ) to maintain super consistency and continuity in quality, produced using plaster cast molds for unparalleled definition on every single piece then fired to 1,400 degrees Celsius.
The Plasma range of flat interlocking clay tiles is designed for roofs from 13º pitches all the way to vertical Rain Screen Facades, no other tile comes close.
The Plasma PL range of dry ridge tiles is again a top of class product, secured with a clip and a screw as per British Standard requirements available in a wide range of colours. Fully guaranteed by the manufacturer.
Ceramica Verea has a long history of producing roofing clay tiles with superb resistance to freeze thaw cycles. Their range of flat interlocking clay tiles has been designed specifically for the developer market, excellent prices coupled with the highest quality clays and all fired to 1,400 degrees Celsius backed by a 50 year manufacturers guarantee.
Contact the Galex Slate and Stone sales team for more information.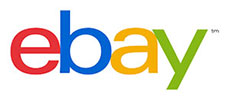 Gallery
Click to close
Videos
Products & Services
Clay Tiles
ridge tiles
mechanical fixing ridge
Casaio
Hebra
Cabrera
Xemil
Seca
capped ridge tile
flat interlocking tile
ridge tile
spanish slate
roofing slate
clay roof tiles
Galex Slate & Stone Ltd Serves The Following Areas