Time and date
CONSTRUCTION DIRECTORY
Total Polytunnels LTD

Contact Details
Contact
Jonathan Harrison
Address
Green Meadow Close
Ingleton
LA6 3FE
England
About Total Polytunnels LTD
Total Polytunnels
Here at Total Polytunnels our primary aim is to offer a cost effective polytunnel construction and refurbishment service. Whichever manufacturer you use or have our in-house CSCS accredited construction experts will be able to help you out.
Construction service
We pride ourselves on going that extra mile for our customers. As we are independent from the manufacturers we can always tailor a solution that best suits our clients needs and budget.
We offer a full comprehensive construction package managed on site by one of our highly trained construction foremen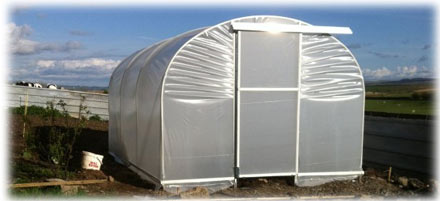 Polytunnel Packages
8ft Polytunnel Packages
10ft Polytunnel Packages
12ft Polytunnel Packages
14ft Polytunnel Packages
Premier Polytunnels
Northern Polytunnels
First Tunnels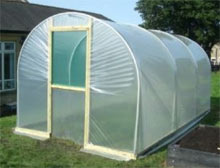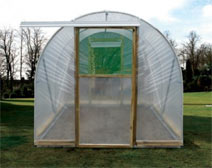 Polythene Covers
SunMaster Clear
Uses our tried and tested LLDPE Metalocene technology to give a very high strength film. For those growers that are used to growing under a clear film and where maximum light transmission is essential.


SunMaster Diffused
Crops where the structure will not be heated but a small degree of frost prevention is desirable and where reduced summer temperatures would be an advantage.


SteriLite SuperThermic
SteriLite SuperThermic diffused films have an additive which reflects part of the infra red thermal spectrum.


SunMaster SuperThermic
Sunmaster SuperThermic is diffused and temperature reducing in summer. This will make it typically 10% cooler on a hot summers day than a clear film.
Sheep Shelters
Our sister company Polytunnels4ewe specialises in supplying Sheep Shelters and Polytunnels for Sheep.
Polytunnel Accessories
50mm Polythene repair tape
Anti Hot Spot tape 50mm
Anti Hotspot tape 19mm
Anti Hotspot Tape 25mm
Anti Hotspot tape 30mm
75mm Polythene repair tape
100mm Polythene repair tape
150mm Polythene repair tape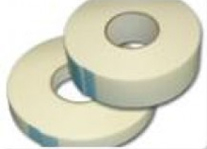 Areas covered
Lancashire, south Cumbria and parts of North Yorkshire around Ambleside, Askam-in-Furness, Barrow-in-Furness, Broughton-in-Furness, Carnforth, Coniston, Dalton-in-Furness, Grange-over-Sands, Kendal, Kirkby-in-Furness, Lancaster, Millom, Milnthorpe, Morecambe, Sedbergh, Ulverston.
Postcodes
LA1, LA2, LA3, LA4, LA5, LA6, LA7, LA8, LA9, LA10, LA11, LA12, LA13, LA14, LA15, LA16, LA17, LA18, LA19, LA20, LA21, LA22, LA23 and UK wide.
Total Polytunnels LTD Serves The Following Areas
Find Total Polytunnels LTD in