Time and date
CONSTRUCTION DIRECTORY
Creatif Moving Walls

Contact Details
Address
Unit 2, Hunslet Business Park
National Road
Leeds
LS10 1TE
England UK
About Creatif Moving Walls
We design, manufacture and install market leading moving walls
We run our own manufacturing facilities
We employ our own site engineers
We work as a team
We care
Our Service
Every member of the Creatif team – engineers, factory staff, fitters, project consultants and administration staff – is valued for their own unique personality and skills.
We all work towards a common end – to deliver Extraordinary Customer Service.
We make sure that when you place an order with Creatif, you know you won't get stung with extra costs, you won't find anomalies that cause problems and should have been picked up early on, you won't get delays.
We also want to make sure you have a 100% satisfied customer that comes back to you for more.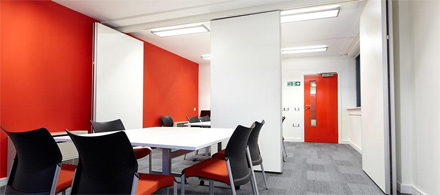 Products
Moving Walls
Creatif are the UK's most dynamic manufacturer of moving walls - commonly known as moveable walls, operable walls, sliding folding walls and/or acoustic walls.
All of which are suitable for commercial environments, sporting venues and stadia, conference facilities, schools, hotels.....and anywhere else you can think of.
Always bespoke, endless folding and stacking configurations enable the designer to achieve optimum use of floor space, and panels can be finished in an almost infinite range of veneers, melamines, contract vinyl wallpapers, printed and acoustic fabrics.
And for something truly unique, our BigVista printed fabric system can be applied to Solo moving wall faces.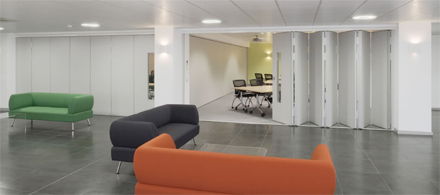 Glassworks
When light transfer between rooms and the ultimate in space flexibility are key, then Creatif's Glassworks portfolio will provide the answer.
And our ability to combine acoustic integrity with the aesthetic appeal of glass, a truly high-performing moving wall is achieved.
Glassworks combines elegance with sophistication, by bringing together a range of glass moving walls, static glass wall systems and individual sheer glass doors. From SAA frames, painted frit panel borders or powder-coated profiles and patch fittings the design options with Glassworks are endless.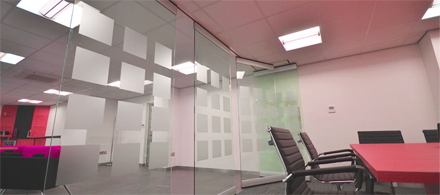 Testimonials
"Very happy with complete process and finished product looks good.......I don't envisage any problems, it works very well.
.....look forward to working with you again soon."
Project Consultant
"The team were both helpful and efficient. The team who installed the "Street" project took real pride in the job they did, ensuring it was the best it could be"
Shop Direct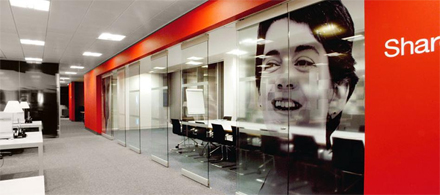 Videos
Creatif Moving Walls Serves The Following Areas