Time and date
CONSTRUCTION DIRECTORY
EMSc (UK) Ltd

Contact Details
Address
EMS House
Unit 2, 4 Cowley Way
Ecclesfield
Sheffield
S35 1QP
England
About EMSc (UK) Ltd
Engineered energy saving solutions
EMSc (UK) Ltd is an engineering market leader renowned for the innovative design of the Star® range of energy saving solutions. The company's vision focuses on helping clients make their organisation more energy efficient through cutting edge technology solutions.
About EMSc (UK) Ltd
Market leaders in the design and manufacture of energy management solutions
At the forefront of technological advances in energy management
Engineering company formed in 2001
More than 150 years combined experience in design and manufacturing
Project-led approach, fully supported by a team of professional engineers
Winner of the 2011 Yorkshire Post Innovation in Business award
EMSc (UK) Ltd, which manufactures Powerstar, a unique triple wound voltage optimisation system with a patented design that actively reduces electrical energy consumption, is regarded as the most experienced manufacturer of voltage optimisation systems in the EU – it has been manufacturing systems in the UK and exporting globally for more than 10 years. 
The company is accredited with the Made in Sheffield accolade in acknowledgement of the quality of its manufacturing process, its expansion into international markets, and the overall success of Powerstar, which is exported to countries including Cyprus, Australia, UAE, South Africa, Greece, Malta, Bahrain and Spain. The company has been awarded with ISO9001 and are an NICEIC approved contractor.
UK manufacturing
At a time when Japanese and Chinese electronic and engineered solutions continue to dominate the market EMSc (UK) Ltd is proud to say that its research, development, sourcing and manufacturing is all done in the UK. The company is particularly proud of the fact that its success has inspired its competitors to switch aspects of their assembly to the UK, too.
Award-winning energy saving solutionsPowerstar
Powerstar is a unique voltage optimisation system with a patented design. Powerstar actively reduces a considerable portion of your electricity consumption. It has been proven to deliver average savings of 12%-15% of consumed electricity, typical payback periods are 3-5 years.
Powerstar MAX
Powerstar MAX is a dynamic voltage optimisation system that features advanced technology to automatically adjust the voltage output and maintain at the optimum level. Powerstar MAX can optimise the voltage to bring it in line with the characteristics and loading of the site or through electronic-dynamic variable reduction, dependent on the demands of the site. The technology is vital for sites with critical loads, secure data and important operations that require greater reliability and security.
Powerstar HV MAX
Powerstar HV MAX is a low-loss amorphous core HV transformer with the award winning Powerstar voltage optimisation combined that allows for 11,000V input and electronically regulated 380v (or user regulated) output. It allows companies to save costs and reduce carbon emissions in both the high voltage as well as the low voltage areas. The solution is particularly relevant for new build developments, where it can help achieve sustainability marks and high energy efficiency ratings through accreditations such as LEED. Powerstar HV MAX is also ideal for sites with older transformers, and those that have previously been faced with physical space restrictions that make voltage optimisation installations difficult to implement.
The company's Star® range of energy saving solutions also includes Airstar, Hotelstar, (Lightstar, Autostar and Motorstar).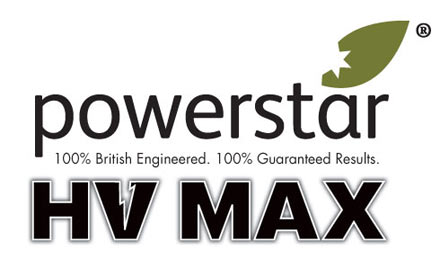 EMSc (UK) Ltd Serves The Following Areas