Time and date
CONSTRUCTION DIRECTORY
Goodfellow Inc

Contact Details
Address
PO Box 36
Northern Ireland
LL20 7ZW
About Goodfellow Inc
Welcome to Goodfellow Inc, Timber Distributors including Distribution to Scotland & IrelandABOUT GOODFELLOW
Goodfellow is a wholesaler and distributor of wood and wood by-products with headquarters located in Delson, Québec. We have wood treating facilities and offer a full inventory of exterior siding, flooring, plywood, treated wood and prefabricated products as well as a broad range of hardwood, softwood and exotic woods. For additional information about our products and services, see our Company Profile or our Products section.
MISSION
We are known among our customers as 'The Wood Specialists', but they are not the only ones who notice it. We have earned the trust and confidence of our many suppliers. They contribute to the development and diversification of our products and services. Our reputation for reliability and outstanding products extends to architects, engineers, and specifiers throughout the world. The Goodfellow team thanks all of them for their loyalty and trust in the spirit that drives us towards excellence in products, delivery, price and service.


Welcome to the Goodfellow Inc UK Site
The UK product focus is heavily on high quality Solid and Engineered Hardwood Flooring, though we can and do supply other Goodfellow products to the UK and Ireland, such as decking and white pine.
Product information on this site is being constantly updated. Please check the Product Availability list for a product list with stock status and ETAs, and ring for the very latest on product availability. The main Goodfellow Inc website may be found at
www.goodfellowinc.com
Products Include:
Hardwood Flooring: Solid & Engineered - Large choice of sizes and species. Merchandising and samples back-up. Bespoke colour finishes. Also stocking 2-Layer engineered,1-strip engineered,Duo-board,3-strip engineered,2-strip engineered,Structural Engineered,Multiply Engineered,FSC,PEFC,Privacy Lattice,Canadian ,Eastern White Pine,Decking,MEYCI Black Foam Underlay,Tongue and groove,Click system,Select grade,Select and better grade,Colonial grade,Flooring glues,Flooring adhesives,Flooring cleaners,Medium embossed,Pinus Strobus,Québec ,Yellow Pine,Välinge Click,Unilin Click,Floorboy and Floor Polisher Disc Pads
Decking & Accessories:
Lattice/trellis sheets, Spindles, Handrails, Deck Posts, Newel posts, Ball tops, Stair risers & treads.
Species Include:
Includes: Western Red Cedar, Eastern Red Cedar,
Eastern White Pine Siberian Larch, White Ash, Hickory,Curapay,Birch,Cyprus Decking, Beech, Tamarino, Massaranduba,Tauri,Tauary,Garapia,Angelim,Zebrano,Sapele,
Afromosia,Iroko,Bubinga,Ebony,Mutenye,Palisander,Moabi,
Padouk,Kambala,Purpleheart,Afzelia,Robinia,Curupiza,Panga-Panga,Acacia,Pippy Oak,
Bird's Eye Maple,Burr Oak and Cats Paw Oak
Oils:
Natural oiled,UV oiled,Overmat Floorservice,Blanchon oil,Woca Oxidizing Oil,hardwax oiled,Blanchon Environment,Osmo oil and Maintenance Oil
Wood Finishes Include:
Aged,Fumed,Dark smoked,Light smoked,Walnut stain,Gunstock Stain,Golden stain,Super matt lacquer,Stained,Lacquered,Varnished,Mocca,Fineline rochades,Bronze finish,Fine sawn,Band sawn,Stained colours,End Grain and Amo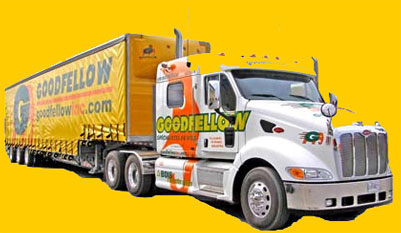 Goodfellow Inc Serves The Following Areas