Time and date
CONSTRUCTION DIRECTORY
Culina Worktops

Contact Details
Address
54 hyperion court
Ipswich
Suffolk
IP1 5AJ
England UK
About Culina Worktops
Culina Worktops
are a specialist, nationwide supplier of laminate & solid kitchen worktops offering Duropal, Axiom, Omega, Prima, Oasis, Odyssey, custom worktops.
Culina worktops is a friendly, family run business, which operates in the Essex/Suffolk areas, primarily web-based, and offering an ideal complete solution to your kitchen worktop design requirements.
We are able to supply right across the UK, to either UK homeowners, individuals, kitchen developers, major building contractors, kitchen fitters and more.
Our products are sourced from quality manufacturers including Duropal, Omega and Odyssey worktops and more.
Excellent service lies at the heart of the business. Culina Worktops philosophy is to delight our customers by being totally responsive and flexible to their needs.
We look forward to being able to supply you with the highest quality worktops on the market, at affordable prices, and are happy to discuss any questions you might have regarding them, or any custom ideas you would like us to set into motion. Please do not hesitate to contact us for further information.
Why choose laminate worktops for your kitchen?
Huge choice of surface finishes, colours and designs
Choice of lengths available up to 4.1 metres
Postformed (laminate wrapped around) on long front edge
Quick delivery, often within 3 to 5 days
All of our laminate non-gloss worktops carry the FIRA (Furniture Industry Research Association) Gold Award.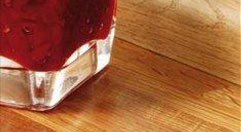 Culina Worktops Serves The Following Areas