Time and date
CONSTRUCTION DIRECTORY
Tiles Porcelain Ltd

Contact Details
Address
Promotion House
Littleburn Road
Langley Moor
Durham
DH7 8HJ
England UK
About Tiles Porcelain Ltd
TILES PORCELAIN LTD
TILE STOCKISTS – DEAL DIRECT WITH THE SOURCESAVING £ ON YOUR PROJECTS
We are among the biggest suppliers of natural stone and engineered tiles in the UK. Our natural stone tiles, including granite, marble, limestone, travertine and slate are sourced direct from reputable quarries throughout the world. We work closely with the manufacturers of our porcelain, ceramic and quartz to ensure our customers only receive the highest quality tiles.
With over 100,000 square metres of tiles in stock, you'll find exactly what you're looking for at Tiles Porcelain Ltd. From residential bathroom and kitchen refits to large commercial projects including hotel, airport and shopping centre renovations no job is too big or too small.
Choose from tiles in a vast range of sizes, colours and finishes with styles including mosaic, border and sparkly. For a closer look you can order a sample. We even provide next day delivery to anywhere in the UK. We also supply bespoke kitchen and bathroom worktops, sparkly quartz mirrors and electric under floor heating mats.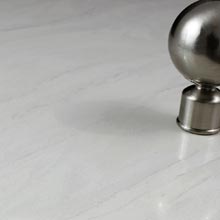 Creating the style you want
From our range of natural stone and engineered tiles you can create your preferred style. Here are three of the most popular:
Traditional
Natural materials are the best choice for creating traditional designs. The use of natural materials in beige, brown and grey colours is evident within farmhouse style kitchens where wooden ceiling beams and worktops can be complemented by a natural stone floor. Floor tiles from our travertine or slate range work particularly well when laid in a brick pattern to emphasise the rustic quality.
As part of an authentic kitchen design marble mosaics can provide a trendy splash back feature on walls. In conservatories, simplicity is the key to successful designs, and the subtle pastel shades of our limestone tiles work well with a natural wood furniture set. Limestone tiles are also well suited to open plan designs which incorporate living, dining and kitchen areas.
Contemporary
Sleek, minimalist features provide bathrooms with a contemporary style. The use of plain, bold colours can form the basis of many contemporary designs with the additional help of bright shades to create a dynamic contrast. From our porcelain range, highly polished tiles like the super black and supreme white provide a reflective appearance and timeless quality in bathrooms. On floors, tiles can be butted up close to each other, with minimal grout lines, to create a seamless finish.
For a standout feature on walls you can choose from our high gloss metro brick ceramic tiles in colours such as black, white, cream, red, purple and yellow. These classic wall tiles provide a timeless style and work superbly as part of a splashback in either a bathroom or kitchen.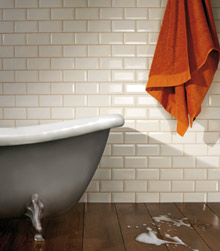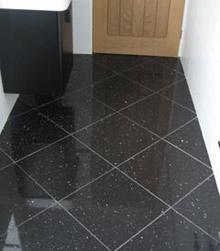 Post-modern
Step into the future with our sparkly quartz and granite tiles. Natural stone galaxy granite tiles have a black colour and sparkly copper flecks. Granite is formed deep within the earth's crust at extreme temperatures which creates its unique look. Quartz is a premium quality engineered product with sparkly mirror pieces. We have our very own Crystalstone quartz range which comprises of a variety of colours including black, white, red and blue.
Quartz and granite tiles are popular for residential projects but it has been the commercial market, in recent years, which has prompted an increase in demand for these sparkly tiles.
Specialising In:
Bathroom Tiles
Border Tiles
Floor Tiles
Kitchen Tiles
Mosaic Tiles
Natural Stone Tiles
Wall Tiles
Granite Tiles
Marble Tiles

Porcelain Tiles
Quartz Tiles
Limestone Tiles
Sparkly Tiles
Slate Tiles
Wood Effect Tiles
Ceramic Tiles
Travertine Tiles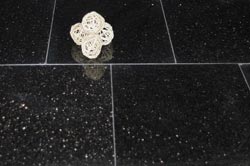 Tiles Porcelain Ltd Serves The Following Areas
Find Tiles Porcelain Ltd in