Time and date
CONSTRUCTION DIRECTORY
SJM Joinery Services Ltd

Contact Details
Address
Old Denaby Lane
Silver Trees
Doncaster
South Yorkshire
DN12 4LA
England
About SJM Joinery Services Ltd
SJM Joinery Services are South Yorkshire`s premier joinery company so trust SJM to take care of all your joinery needs. We pride ourselves in excellence at all time; Excellent workmanship, excellent time keeping, excellent customer care and above all excellent prices.
No job is too big or too small for SJM and nothing is too simple or to complex. We are highly skilled, highly competent and highly efficient so if you have a joinery task that needs completing then SJM Joinery Services is the company you can rely on.
All our prices are inclusive of VAT.
SJM Joinery Services. A cut above the rest...
Services
SJM Joinery Services are able to work either on a labour only basis where the customer supplies the materials or if you prefer we can source and supply the materials and products for you.
We regularly undertake many different tasks and enjoy a varied workload meaning that it would be almost impossible to list all of the services that we are able to provide. However as with all trades there is a range of jobs which we complete on a regular basis.
Here are a few of the most popular jobs that our customers ask us to complete for them and which we feel that we really excel in:
Decking; softwood and hardwood supplied and fitted
Gates and fencing
Kitchen fitting
Laminate and solid wood flooring
Skirting, architraves and other interior mouldings
Loft flooring and installing loft hatches
Fitted bedroom suites
Hanging internal and external doors
Domestic and commercial work undertaken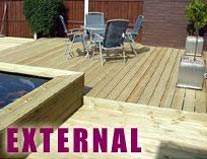 Testimonials
The work was completed quickly, to a high standard and for a very fair price. A few problems that arose and my own changing requirements were discussed and resolved with the minimum of fuss. All in all, a great experience from start to finish, and I would definitely hire SJM again.
David Tallerman
Fab work, fast and really friendly! Also was very helpful and advised on other problems we had come across. Cut some extra wood for us at no extra cost. Definitely recommend!
Nat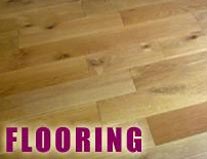 Reviews & Testimonials for SJM Joinery Services Ltd

March 02, 2020
Please stay well clear of this company, truly
Shocking unfinished work made the mistake of paying too early. When the going gets tough
Scott goes AWOL. When it became clear he wasnt going to return I lost my temper and shouted at him, he has every excuse in the book his favourite with myself my aggressive attitude.
Nothing to do with being upset and angry then
Because you ruined our kitchen.
Please avoid at all costs sorry for the 1 rating 0 is more appropriate.







September 06, 2017
On the face of things Scott was a really nice guy but After the laminate floor he and his guy James laid started to bow up (really quite badly!), I had to ask him to come and rectify it. After I raised the issue Scott sent me a text asking about the details of the problem (which I sent and was reasonable about!). However, that is the last I have heard from him as he has never arranged to come back and despite trying to contact him several times he wouldnt reply. We didnt expect the moon on a stick and didnt mind paying for a decent job doing. Even when the floor had bowed up we were reasonable about it and gave him the opportunity to rectify this fault. We were really disappointed with the cowardly, underhand way he and his company have dealt with this matter. A poor showing that cost us into the thousands, beware!

December 15, 2016
Paid over £1800 for engineered oak flooring to be laid in 4 rooms in time 4 xmas. I asked Scott to come and see the floors before the job as there were some uneven spots. Scott advised he was too busy to come before and any issues could be easily rectified. Scott and colleague came on time and completed job in around 7 hours great I thought until i spot checked the work. We have now been advised by professional joiners that the floors were secured down with the same pins used to put up the architraves (not adequate for oak flooring), a porta nailer should have been used to secure the floor this was not. 2/3 of the floor has not even been pinned. Flooring now has to be taken back up and relaid. Skirting should have been glued and pinned it was only pinned and can be pulled off with ease. The floor is uneven by the fireplace hearth little attempt was made to rectify this and I was told to put a rug there! The floor is literally moving under our feet when we walk & squeaks.Distraught I called Scott & asked for a refund for fitting Scott advised he would refund some as a good will gesture!! Hilarious we have yet to receive this & he no longer answers my calls. I assume the good reviews are either posted by him or he took advantage of a mum with a newborn who couldnt keep an eye on work being done what a disgrace and I will be contacting trading standards. Im sure Scott will have all the answers under the sun regarding my comment cowboy builders as advised by the professionals
SJM Joinery Services Ltd.

1

out of

5

based on

3

ratings.
SJM Joinery Services Ltd Serves The Following Areas
Find SJM Joinery Services Ltd in