Time and date
CONSTRUCTION DIRECTORY
Platinum Stairlifts

Contact Details
Address
Unit 10, The Crossings
Crosshills Business Park, Crosshills
Keighley
West Yorkshire
BD207BW
England
About Platinum Stairlifts
By specialising in the design and manufacture of domestic curved stairlifts, we believe we can supply our customers a superior product.
Located in the UK, Platinum has been supplying high quality stairlifts since 1996. At Platinum, every lift is custom built to the needs of the user and their home.
Our award winning products are available via an international network of authorised dealers throughout the world, including the UK, Europe, America and Australia.
We will never compromise on quality, safety, comfort or reliability and every lift is tested in our factory to the highest standards prior to delivery and comes with a personalised signed certificate of quality.
If you are looking for a stairlift company with an international reputation for making high quality, attractive and versatile products that provide years of reliable use at realistic prices, then your search is over. Our expertise and products are well renowned for quality and reliability.
Products
Platinum Curve
At Platinum, we understand that fitting a stairlift is an easy way of regaining full use of your home and can help you to remain happier and more independent within familiar surroundings. The 120kg (19st) rated Platinum Curved is the most popular of our stairlift models.


Platinum Curve Heavy Duty
Thanks to the new Platinum Curve HD, larger than average people with complex staircases now have the choice and ability to install a quality built, cost effective curved style stairlift to help aid safe mobility and retain more independence at home. Rated to 160kg (25st), the Platinum Curve HD may just be the answer to your stairlift needs.


Platinum Approved
Since 1996, Platinum has been at the forefront of supplying quality reconditioned stairlifts through its sward winning Approved Used Scheme. To date, thousands of satisfied customers have enjoyed the benefits of a high quality curved stairlift at an affordable price.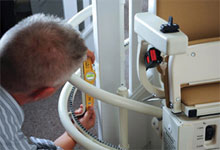 Features and Options
Powered Swivel
Powered Footrest Raiser
180° Internal Bend
Remote Controls
Drop Nose Track
Top or Bottom Overrun Finish
Lever Linked Footrest Raiser
Full LED Diagnostic System
New Control Lever
New Fully Adjustable Chair
Our Expertise
At Platinum we understand that when things go wrong it costs you time, money and inconvenience, we also understand the importance you place in product quality and reliability to ensure you remain profitable and competitive. That is why we will not compromise on build standards and attention to detail.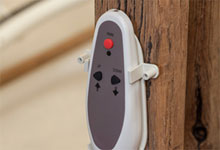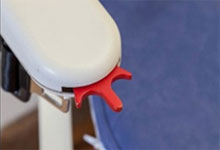 Platinum Stairlifts Serves The Following Areas
Find Platinum Stairlifts in