Time and date
CONSTRUCTION DIRECTORY
Norwave Ltd

Contact Details
Address
104 Wind Street
Ammanford
SA183DU
Wales
About Norwave Ltd
Norwave design, supply and install beautiful, maintenance-free bathrooms that will last a lifetime and won't cost a fortune! Call in and see for yourself. You won't be disappointed.
If you are dreaming of a beautiful new maintentance-free bathroom that's designed and installed for you, your family and your home, then bring your dreams into our award winning showroom and we will help turn your dreams into reality in both modern and traditional bathroom styles that can be tailored precisely to your lifestyle. Whether your dream is to make a dramatic personal statement or to create a cosy family bathroom, you'll find all the inspiration you'll ever need at Norwave.

Bathrooms
Norwave always design, supply and install everything for you, your family and your home. From the moment you make contact with us to the day we finish installing your brand new bathroom, we will look after you and make sure everything fits, works, and provides a lifetime of reliability, very easy maintenance, practicality, ease of use and stunning good looks.
Bathroom Brands
At Norwave bathrooms we can design your bathroom to suit your life style. We supply and install Bathroom Products from the Leading Manufacturers.
When you choose Norwave you can be very confident that we will only recommend the very best brands. Best not simply in terms of superior performance but, crucially, also in terms of value for money.
Bathroom Maintenance
Norwave bathrooms are maintenance free and will look great for years.
A new bathroom is going to look great on day one. But you need a bathroom that keeps looking great for years and years and years - without demanding your constant effort and maintenance.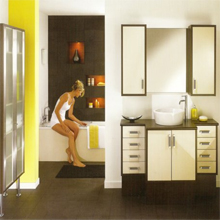 Bathroom Styles
A Selection of Elegant Bathroom Styles from the Manufacturers we use.
Norwave understand that not all bathrooms are the same. And we all have very different ideas, wants or needs. So we will talk about your requirements, we will advise and recommend a wide range of sensible products and ideas which will be perfectly tailored not only to your lifestyle but also to your budget.
3D
Norwave have the best 3D design software available to us to help plan your bathroom around your needs. It really revolutionises bathroom design, and produces stunning 'live' 3D walk-throughs for customers to view.
Special Needs Showering
If you're thinking of removing the bath and installing a walk-in shower enclosure, picking off the shelf isn't always the simple answer.
All of us are very different. We will want something that can be designed around our personal needs. Therefore we need to listen to YOU as you are the only one who can tell us your requirements, needs and wants.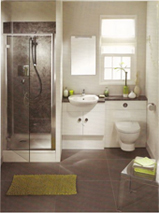 Norwave Ltd Serves The Following Areas