Time and date
CONSTRUCTION DIRECTORY
Address
103 Glenhead Road
Limavady
BT499LZ
Northern Ireland
About Indico
Indico is a leading supplier of industrial diamond tools and machinery to the Natural Stone and Construction Industries in Ireland, North and South.
We provide a valuable service to Stonemasons, Sculptors, Monumental Masons, Fireplace and Kitchen Worktop Manufacturers, Tilers, Quarries and Civil Engineering Companies.
Indico can supply a wide range of products from hand tools such as chisels, pitchers, rifflers, cleavers, wedges and mallets to diamond-tipped saw blades for everything from a small angle-grinder to large bridge-saws and wall-saws as well as profiling tools and polishing tools, both wet and dry.
With over 15 years experience in the Industry, Indico offers premium products from a range of premium suppliers including Tyrolit, Galeski, Flex, Bavaria & Steinadler.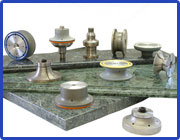 We can provide the tools you need whether you work in Granite, Marble, Travertine, Sandstone, Limestone or Manufactured and Synthetic Stone.
Tools / Machinery
Indico have developed a reputation as a reliable supplier of top quality products.
We offer Machines, Tools and Consumables from a range of companies who are well respected throughout the Industry.
Our agencies include: Bavaria, Diabu, Flex, Galeski, Kaindl, Ravelli, Schmidt & Exner, Steinadler, Tyrolit and Tre D.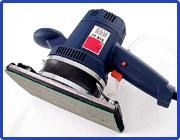 About Indico
Indico was founded in 1989 by Norbert Vonhof.
From modest beginnings he saw the company develop to where it is today, one of the leading suppliers of diamond tools and machines for the Natural Stone and Construction Industries in Ireland today.
During this time Indico has gained a wealth of experience in the Industry and has seen the Industry change as market conditions have changed.
One thing, which has not changed, however, is the core value of customer service. Our customers are important to us - in fact they are the reason why we are here.
This holds true whether the customer is a small operation looking for the occasional consumable or a large company buying in big amounts.
Indico Serves The Following Areas