Time and date
CONSTRUCTION DIRECTORY
House Couturier Ltd

Contact Details
Address
Studio 116
30 Red Lion Street
Richmond Upon Thames
TW9 1RB
England UK
About House Couturier Ltd
Product: FRINGE CURTAINS
Model: STANDARD AND BESPOKE
Description: Inherently flameproofed flame retardant white or black fringe curtains and 7 other colours.
Fully washable retaining the FR. certificate.
STANDARD SIZES:
Width = 2.1 METRES
Height = 3.2 Metres to order
Approx 2 days - 1 week for delivery.
BESPOKE
- Drop can be up to 20 metres in height - special order
Custom Beaded curtains
Chain mail Curtains, mesh curtains and metal curtains supplied and installed worldwide. Colours available aluminium, black, antique bronze
Used as room dividers and as architectural curtains – supplied to the trade
Beaded curtains for commercial use – available as room dividers, partitions and in different diameters – 10 colours
Fire Curtains, Metal Ring curtains, Fire Spark Curtains
Theatre and stage curtains drapes/backcloths - Flame retardant fabrics - voiles, taffeta, velvet, speakercloth, molesuede. Flame retardant Fringe String Curtains.
High technical specification coated fireproof fabrics & textiles for contract use - large quantities woven or printed to order.
Fabrics for Exhibitions, schools, retail, events, hotels, office, commercial, boutiques, fashion shows/catwalk, concerts, window and store display.
Chain mail curtains for special projects – please e-mail for sizes and prices
Upholstery and seating areas, wall separation, marquees, shades.
Silk wallpapers, textured silk wallcoverings, contract wallcoverings to education, public sector, health, retail and leisure markets.
Fabric walling and tented ceilings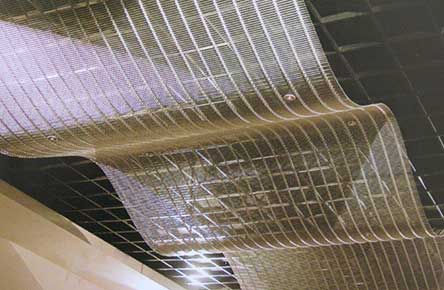 ALL ENQUIRIES BY E-MAIL ONLY.

WE DO NOT CARRY STOCK - BY ORDER AND SPECIFICATION ONLY.
House Couturier Ltd Serves The Following Areas
Find House Couturier Ltd in