Time and date
CONSTRUCTION DIRECTORY
Helvar Ltd / Lighting control Manufacturers

Contact Details
Address
Hawley Mill
Hawley Road
Kent
DA2 7SY
About Helvar Ltd / Lighting control Manufacturers
Helvar is an international lighting technology company specialising in energy-efficient components and solutions for lighting and lighting control systems.
Our luminaire component portfolio consists of LED drivers, electronic and magnetic ballasts for fluorescent and high intensity discharge lamps as well as sensors complemented with an extensive range of lighting control products and systems.
LED Drivers
Ideal for meeting the stringent demands for indoor LED applications, the range is designed for quick installation and long life. The applications range from downlight, track lights and linear lights in office, schools, hospitals and retail environments.
Lighting System Components
Routers
Helvar DIGIDIM 905 & 910 and Imagine 920 routers provide a building block for commercial, architectural and ArchitainmentTM lighting control. They allow for scaleable and flexible lighting control systems, and greatly simplify the jobs of installers, systems integrators and lighting designers.
Dimmers
Helvar DIGIDIM and Imagine dimmers are capable of dimming most common load types including tungsten, mains voltage tungsten halogen and transformer fed low voltage tungsten halogen lamps. The range covers leading and trailing edge type dimmers including single channel and multi-channel dimmers with load capabilities from 500W to 4 kW.
Ballast controllers
Helvar ballast controllers allow analogue and other non-DALI controllable electronic ballasts to be integrated to DIGIDIM, DALI and Imagine systems. The range covers multichannel ballasts controllers for DIN-rail, Helvar 458 Series and Imagine rack systems.


Relay units
For controlling switched loads such as curtains, non-dimmable luminaires and various non-lighting devices Helvar offers a full range of relay units.
Enclosures
Helvar's 458-Series and Imagine rack systems provides a modular and extensible solution to meet the most demanding requirements of specifiers and installers.
User Interfaces
Helvar manufactures easy to use and stylish interfaces for lighting control systems. The range includes push button panels, LCD Touch Panel and input units for momentary or latching switches. The flexibility in our range allows our interfaces to suit most architectural and commercial project requirements.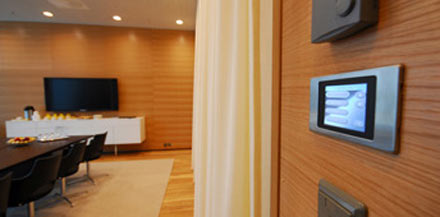 System sensors
Helvar offer a range of sensors, for ceiling and luminaire mounting. The sensors provide energy saving features and automatic lighting control options for Helvar lighting control systems.
Input Devices
Helvar input units are designed to allow customer specified switches, sensors, timeclocks or other control devices to be incorporated into a lighting control system.
Toolbox for DIGIDIM standalone
DIGIDIM stand-alone systems are typically small to mid-size applications that operate on a single DALI subnet. Programming and commissioning of DIGIDIM system is achived using Helvar Toolbox Software.
System software
Helvar's ongoing software and hardware development provides intuitive tools for engineers to design, commission and program Helvar lighting control systems. User interface software systems and packages allow easy-to-use and customisable solutions for end-users.
Contact Us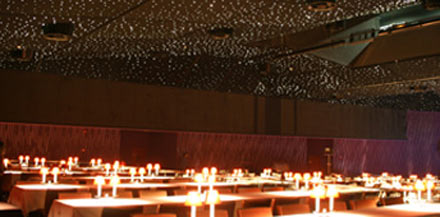 Helvar Ltd / Lighting control Manufacturers Serves The Following Areas
Find Helvar Ltd / Lighting control Manufacturers in