Time and date
CONSTRUCTION DIRECTORY
G & M Venditti Compressors Ltd

Contact Details
Contact
Quote Construction
About G & M Venditti Compressors Ltd
Since 1970, G. & M. Venditti Compressors Ltd. have been designing, installing, servicing and repairing compressor systems, pipework, and compressed air dryers and filtration.
We are the main agents in the North of England for Fluidair compressors, compressed air dryers, filtration and all ancillary equipment. Fluidair specialise in the popular energy efficient variable speed drive and fixed speed screw compressors.
Pipework Installations
Servicing and Repairs
Dryers
Air Filtration
Air Tools & Equipment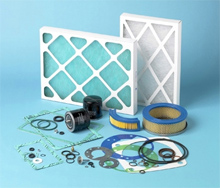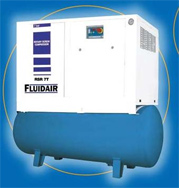 We offer a full maintenance, repair and installation service for all makes and models of compressed air plant. We supply a wide range of new and reconditioned Air Compressors, Industrial Air Compressors, Variable Speed Drive Air Compressors, Rotary Screw Compressors, Rotary Vane Compressors, Compressed Air Filters and Dryers, Refrigerant Dryers, Oily Water Separators, Zero-Loss auto-drains, Vacuum Pumps and much more.
Re-conditioned Air Compressors and associated equipment for sale or hire.
We have a team of experienced mobile service technicians who respond swiftly to urgent breakdowns. They also perform preventive maintenance on all major manufacturers' compressed air products, including but not limited to: ABAC, Atlas Copco, Beko, BroomWade, Compair, Denco, Domnick Hunter, FIAC, Fluidair, HPC, Hydrovane, Ingersoll Rand, Jun-Air, Norgren, Zander.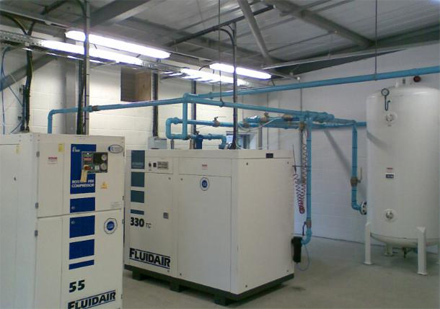 We offer Service Agreements for all makes of compressors and ancillary equipment at very competitive rates. Our team will install and commission pipework systems from large networks to minor modifications in the system of your choice.
Installations
All our compressed air installations are carried out by our fully skilled engineers in compliance with current approved codes of practice and pressure systems regulations. We provide a total system solution and control the project from start through to final completion ensuring that your air compressor installation is correct from start to finish.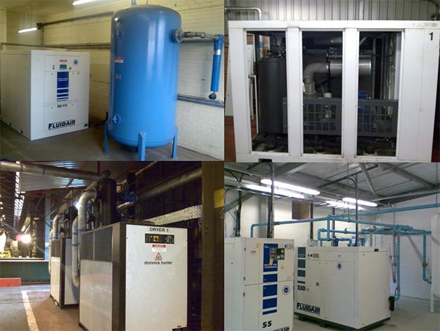 G & M Venditti Compressors Ltd Serves The Following Areas
Find G & M Venditti Compressors Ltd in