Time and date
CONSTRUCTION DIRECTORY
Bluecaster

Contact Details
Address
Fell View, Copy Lane
Caton
North West
Lancashire
LA2 9RA
England UK
About Bluecaster
Bluecaster Ltd specialise in glass reinforced polyester (G.R.P.) or fibre glass as it is more commonly known.
All our tradesmen are fully qualified to install the 'Cure It' system and work to exacting standards of workmanship. They will get the job done with minimal mess or fuss. Any items which require moving or protecting will be moved/protected with dust sheets or plastic sheeting where necessary.
All our installers are friendly and are knowledgeable of the product/service they are providing and are more than happy to answer any further questions you may have.
Your new roof will be installed to exacting standards and we will leave your home/business as clean and tidy as when we arrived.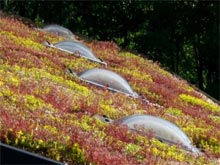 About Us
Bluecaster Ltd is based in Caton near Lancaster but cover the whole of the North West of England.
Specialising in GRP we feel we are the North West's premier installers of the 'Cure It' system.
All our installers are trained at 'Cure It' headquarters before being allowed to work on your property.
We have a strict Tradesperson policy for your peace of mind, meaning the team leader at least will be a tradesman but usually all operatives will be multi-skilled (Trade and 'Cure It' trained).
Because we have tradesmen on the team we can offer complete building packages. So if due to water ingress your ceiling needs re-plastering – no problem. If you would like increased fall to your roof – no problem. We can deal with most challenges and finish to an extremely high standard.
Cure-It
The roofing system that has the potential to outlast the structure it is protecting.
Following extensive product research we were introduced to the 'Cure It' system. We have found this to be a proven system with roofs dating back 35 years. These roofs are as good today as when they were first applied.
This proved to us the longevity of the system and we are confident this product should last a lifetime.
We also found the application to be straight forward and easy to install in every situation we have found.
In addition we have full technical support for any situations we haven't encountered before.
Fibreglass Roofing
The roofing system that has the potential to outlast the structure it is protecting.
GRP has a number of benefits compared to traditional roofing products, especially for flat roofing. There are a number of health & safety benefits from installing a GRP roofing system because GRP products are cold laid and therefore not require any form of heat treatment, helping to protect installers and the general public.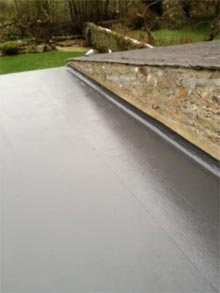 Bluecaster Serves The Following Areas