Time and date
CONSTRUCTION DIRECTORY
ASSA ABLOY LTD

Contact Details
Address
School Street
Willenhall
West Midlands
WV13 3PW
About ASSA ABLOY LTD
ASSA ABLOY
offers security solutions drawing on the world's largest selection of locking products for a diverse range of applications and environments.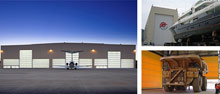 We stand behind and guarantee all of our products which include hardware, window fittings, garage locks, stand-alone solutions, electronic products and components.
In this section you will find products that meet the needs of almost any security application or standard in the world.
Products
Access control
Key Management
Intelligent locker Systems
Power Transfer Devices
Automatic Door
Industrial Door
Loading Bay Equipment
High Speed Doors
Hangar Doors
Keys & cylinders
Electric locking
Mechanical locking
Exit devices
Door and Window furniture
Door closers
Door Sealing Systems
Hinges
Restictors
Doors & partitions
Home security
Custodial locks
Product Testing
Solutions
Security in any environment
The design of a security system must include products which work well together and will guarantee a building's integrity for years to come.
ASSA ABLOY solutions meet the highest demands for quality, design and functionality and are found in security systems throughout the UK and all around the world.
Specification
Effective security is all about anticipating risks and taking the right measures to mitigate them. At ASSA ABLOY we recognise that each safety or security challenge is unique and we work with our customers to design and build a system that meets your needs.
We specialise in developing one-stop solutions for physical security, designed to withstand the rigours of demanding environments and achieve the highest legislative accreditation. ASSA ABLOY's specification team provides an advisory service, which can explore all the available options and present a number of viable alternatives according to need and budget.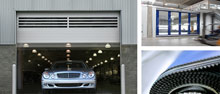 Twitter Feed

Facebook Feed
ASSA ABLOY LTD Serves The Following Areas